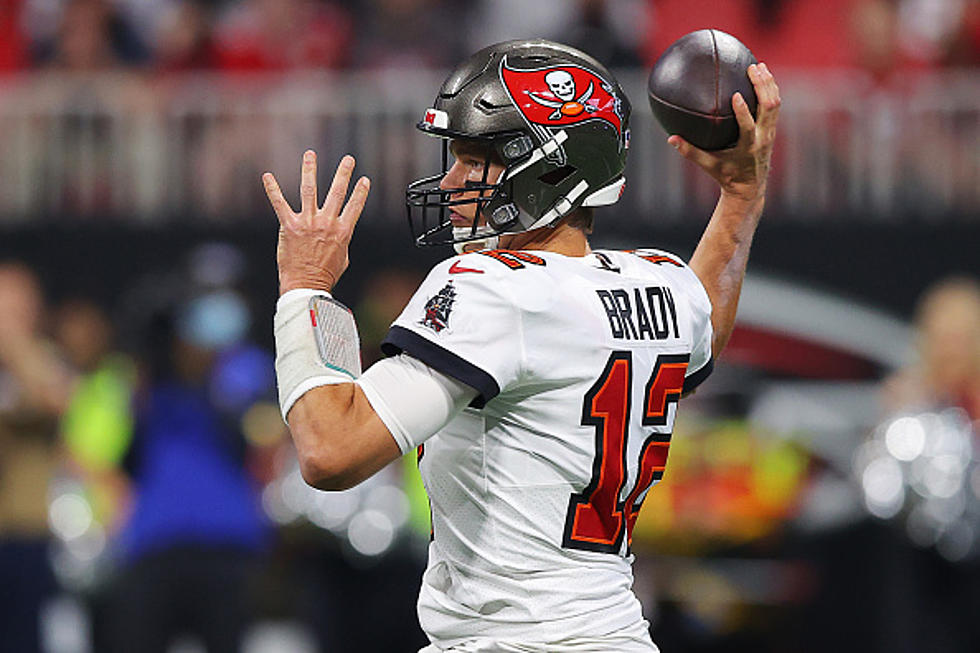 Tom Brady Has Flattering Words for the Buffalo Bills [TWEET]
Getty Images
The Buffalo Bills are 7-4 and focusing on a huge Monday Night Football game against the New England Patriots tonight, which will determine who takes sole possession of the AFC East, and has a fast-track to the best record in the conference.
Despite the Bills' brutal losses to the Jacksonville Jaguars and Indianapolis Colts, they are still second in both points scored and points allowed in the entire NFL (pre-week 13).
The Bills will not look past the Patriots, but for many fans, the next game is in the back of their minds. That game is on the road next Sunday against the Tampa Bay Buccaneers.
The Buccaneers are 9-3 and leading the NFC South. They're also the defending Super Bowl champions, led by longtime Patriots quarterback, Tom Brady.
Brady was asked about their next game against the Bills, which is his first game against Buffalo since leaving New England, and had some very flattering words for the Bills and just how good he thinks their team is.
Brady said that this will be the biggest game of the season for the Bucs.
Brady normally has very subdued words for upcoming opponents, but was at the ready to give the Bills the utmost praise.
Brady beat the Bills all but two games in his tenure against the Bills in New England, but he hasn't faced the Bills since 2019 and Buffalo won the AFC East in 2020 and have a good shot at winning it in 2021.
The game against the Bucs is at 4:25, which is the Bills only game in the 4 pm timeslot.
15 Things You Should Never Do at a Bills Home Game
Things that are a no-no to do at a Buffalo Bills home game.
25 Important Things You Need To Bring To Your Tailgate
20 Restaurants In WNY The Food Network Should Feature
We love so many restaurants in Buffalo and The Food Network should highlight way more of them.
The Top 40 Pizza Places in Western New York
The best pizza spots in Buffalo!