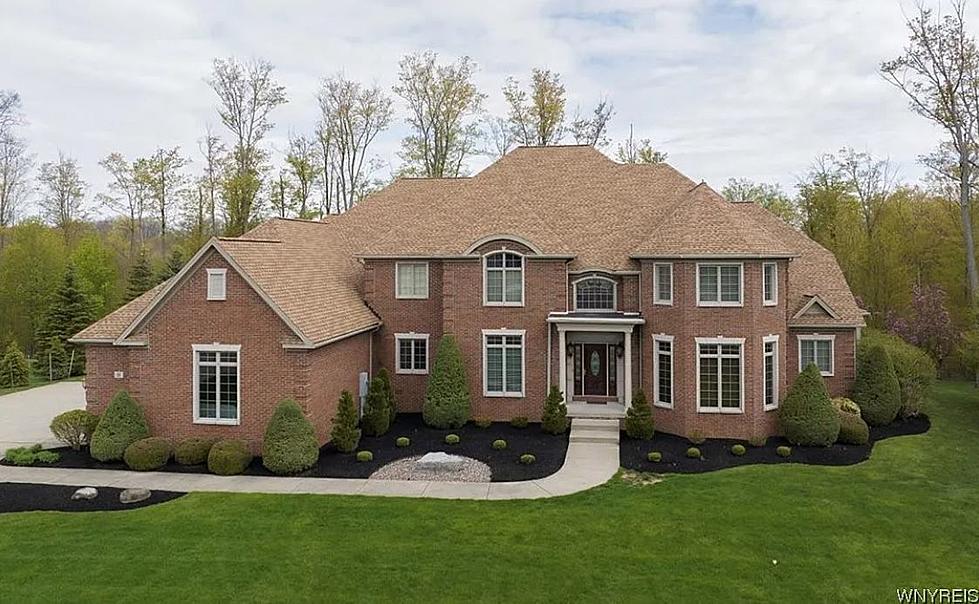 $2 Million Orchard Park Home Has Gigantic Indoor Pool Room
Credit: Zillow
The Buffalo real estate market is not as intense as other major cities across the country, but it does feature plenty of amazing homes that are for sale.
The way it works in Western New York is that there are certain towns that feature more glamourous homes than others.
Amherst, Clarence, Williamsville, Hamburg and Orchard Park are the most popular suburbs of Buffalo, which feature dazzling houses that are north of one million dollars. Some of them are more than two million dollars.
One of the most recent to hit the market is one of the absolute nicest in all of Western New York.
Listed on Zillow for $1.8 million, this home in Orchard Park has been on the open market for less than two weeks. It features a whopping 10,000 square feet, complete with four bedrooms and six bathrooms.
The kitchen is huge, as is the living room and the bedrooms. However, there are three rooms that will catch your attention more than the others.
The first is the gigantic indoor pool room, that features chairs and couches. It's incredible just how massive it is.
The second is the huge indoor basketball court, which has a Buffalo Bills theme to it.
Thirdly is the home movie theater, that looks like a private screening theater that professional reviewers would be attending.
This nis easily one of the nicest and most luxurious homes we have seen in Western New York. The price tag is understandable.
Check out some of the awesome photos below.
$1.8 Million Home In Orchard Park Has Movie Theater/Giant Pool
This home is for sale in Orchard Park and brings a nearly $2 million price tag. It has a huge indoor pool room, Bills-themed basketball court and movie theater.
$1.2 Million "Feng Shui" Home For Sale in Clarence
Step inside this amazingly unique home in Clarence, New York.
The Perfect Home For Sale In East Aurora, NY