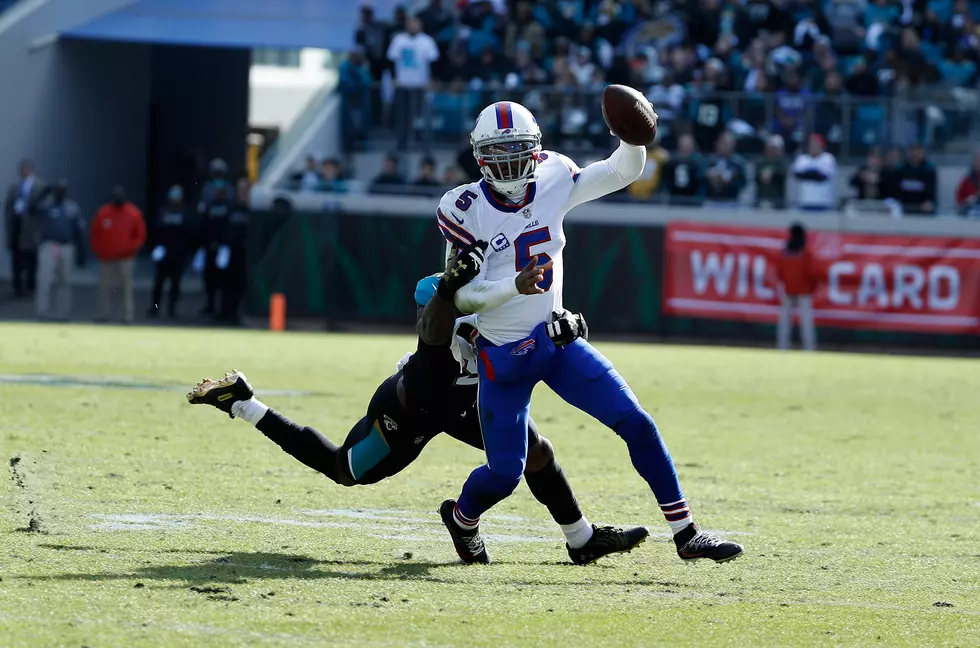 Tyrod Taylor Trade To Browns Was Plan B
Tyrod Taylor (Getty Images)
When the Cleveland Browns original plans to trade with the Philadelphia Eagles for quarterback Nick Foles fell thru, the Browns turned to Plan B.  That was a trade with the Buffalo Bills for Tyrod Taylor.
A report on NBCSports.com says the Browns offered the 35th overall pick to the Eagles for the Super Bowl MVP and the Eagles were considering it until they approached Foles with the idea.  Foles said he wanted to stay with the Eagles.
So after that potential deal fell thru the Browns went with their second choice, a deal with the Bills for Tyrod Taylor.  In exchange for Taylor the Browns sent a 3rd round draft choice to the Bills.
Of course the Browns made quarterback Baker Mayfield the Number One overall pick in the NFL draft and Bills selected Josh Allen with 7th overall pick.
If that Foles deal had panned out, the whole draft scenario would likely have been different.  The Browns probably wouldn't have drafted Mayfield where they did and it would have been interesting to see if both Mayfield and Josh Allen were available with the seventh overall pick which one the Bills would have selected.  We'll never know.