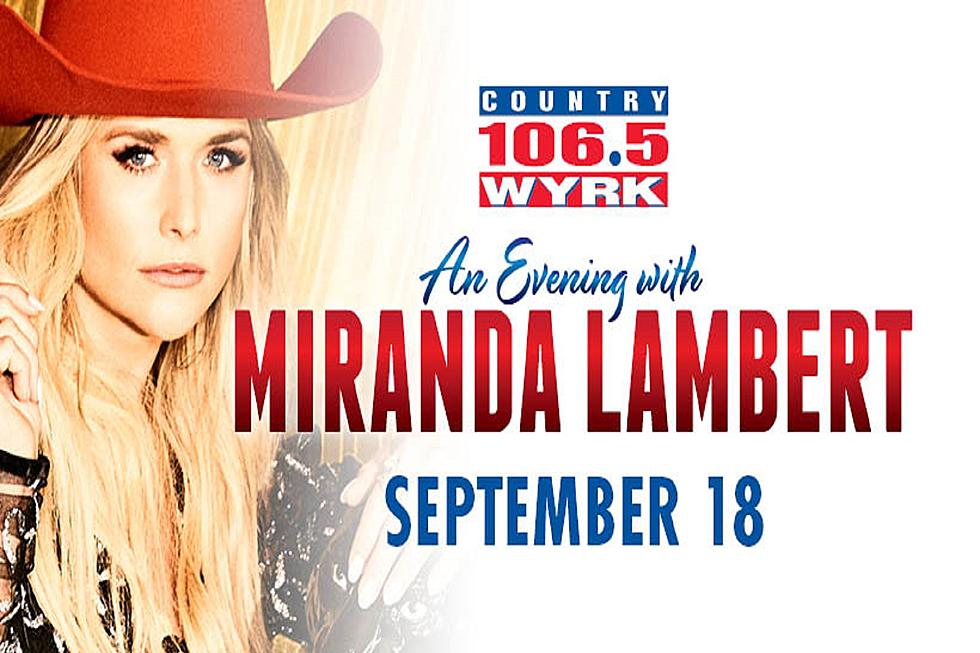 VIP Tickets Delivered For Miranda Lambert in Heartwarming Video [WATCH]
An Evening with Miranda Lambert
106.5 WYRK presents "An Evening with Miranda Lambert" on Saturday, September 18th at the Seneca Niagara Casino & Resort, and plenty have tried to win VIP tickets to the show. However, only few have been lucky enough to succeed.
Thanks to Foxy Delivery, we were able to give away two bundles of VIP tickets this week -- and we even had them hand-delivered to you by a WYRK Personality, along with Kathy, the Foxy Delivery owner, and the giant Foxy van!
You can see the two VIP ticket winners and their reactions below!
The second winner, Ashley, actually went to a Miranda Lambert concert with her now husband 10 years ago -- only to find Gretchen Wilson, singer of "Redneck Woman," to be filling in for Miranda who got sick that day. Now, a decade later, Ashley gets to go with her husband and sit VIP with Miranda -- for real this time!
You can still buy your tickets for the Sept. 18 concert at Seneca Niagara Resort & Casino. There are a few left on sale now at TicketMaster.com and SenecaNiagaraCasino.com.
"An Evening with Miranda Lambert" is a festival-style evening that features a number of opening acts, including Western New York's own Claudia Hoyser, and Buffalo's own Fuzzy & The Rust Belts, winners of WYRK's Taste of Country Hometown Riser Competition in 2020. They will play starting at 6:30 p.m. before Miranda Lambert takes the stage later that night.
Gates will open at 4:30 p.m. This is an all-ages outdoor show, and those under 18 must be accompanied by an adult.
Top 20 Pumpkin Patches You Need To Visit In Western New York
38 WNY Towns and What They Are Famous For
Here are 38 Western New York towns and what each of them are known for.