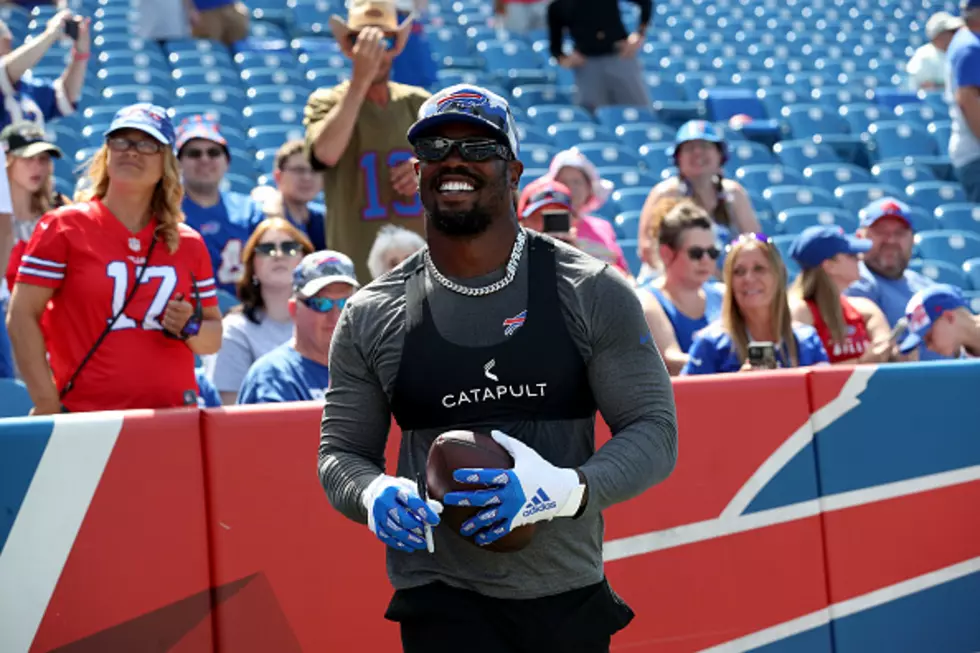 Von Miller Welcomes Baby Boy; Has a Very Unique First Name
Getty Images
The Buffalo Bills are engrained into the fabric of the Western New York community. Bills fans in Buffalo live and die with every game and will continue to do so next season, which is hopefully the season the Bills finally win it all.
Until then, however, we have the most part of the off-season,
Free agency and the NFL Draft will be in March and April, while the Bills coaching staff and front office is hard at work to improve and retool the roster for the better.
The players are on their vacation from the field and for one star Bills player, it was a special start to the off-season.
Bills edge rusher Von Miller revealed on Instagram, that he is the father to a newly-born baby boy.
Miller's new baby boy, Victory B'Vsean Miller was born on February 7th and is 9 lbs., 9 oz.
Victory is a very unique name and not your run-of-the-mill names we see.
Miller suffered an ACL injury on Thanksgiving in Detroit. Miller's timeline should be nine months, which means he will be back right around the start of the 2023 regular season.
The Bills really missed Miller on the field for the December stretch and the two playoff games. The lack of a pass rush was a crush against the Cincinnati Bengals defense.
Bills general manager Brandon Beane mentioned in is year-end press conference that fans shouldn't expect a huge move, like Von Miller, this off-season.
The Bills will be making moves though and signs point to improving the assets around Josh Allen.
12 Perfect Valentine's Day Cards For Bills Fans
Show your Buffa-Love with these Buffalo Bills-themed Valentine's Day cards.
16 Buffalo Bills With Some Of The Best And Worst Nicknames
22 Famous Buffalo Sports Phrases Every Die-Hard Bills and Sabres Fan Knows
Being a sports fan in Buffalo is sometimes like knowing a different language. Here are 22 of our favorite Buffalo sports phrases you already know if you're a huge fan! And if you're new here, here's how to catch up.