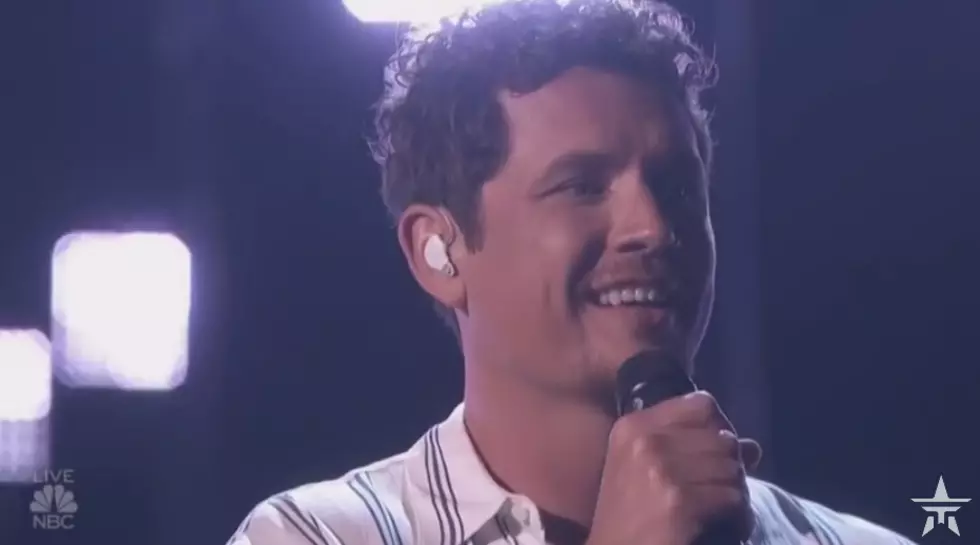 Why Simon Cowell Issued A Shout Out to Garth Brooks on AGT
Michael Ketterer (YouTube)
Last week he made Simon Cowell cry.  Tuesday night on America's Got Talent Cowell appealed to Garth Brooks to write Michael Ketterer a song for the finals, if he gets there.
Michael Ketterer has an incredible story.  He's a pediatric mental health nurse at Children's Hospital of Orange County, California.  When his wife became pregnant she and the baby almost died during delivery.  They were told the same thing would happen if she became pregnant again.  Some years later they decided to grow their family through adoption and ended up adopting five boys, one of them with cerebral palsy.
Michael Ketterer is also an incredible singer.  He's made it all the way to the semifinals and America will now determine if he makes it to the finals.  After Ketterer's performance Tuesday night Simon Cowell was so moved he issued a "shout out" to Garth Brooks asking him to write a song for Ketterer to perform in the finals.  He said he wanted Ketterer to have a "killer song to make your dreams come true".
Here is Michael Ketterer's performance on America's Got Talent in Tuesday night's semifinals: