Celebrities Attend Super Bowl 51: John Legend, Chrissy Teigen, Chris Evans + More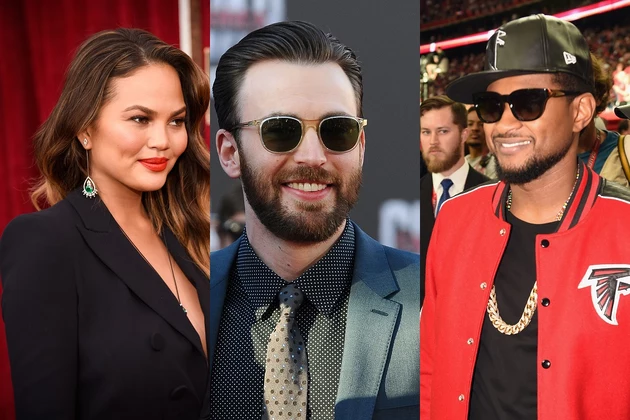 Chrissy Teigen! Elton John! Donatella Versace! (Wait, what?) The stars came out for Super Bowl LI in Houston, Texas on Sunday (February 5).
Across social media, celebrity Super Bowl attendees shared their special moments via Twitter and Instagram, whether they were busy rooting for their favorite team or posing with friends or doing the obligatory paid #ad.
Below, see some of their posts and photos:
— christine teigen (@chrissyteigen) February 5, 2017
Big day with my little guys. #PatsNation pic.twitter.com/eb5bel9wL2

— Mark Wahlberg (@mark_wahlberg) February 5, 2017
At the @budlight's hotel for #sb51. Wonder if Spuds MacKenzie is here yet…#riseup pic.twitter.com/ZCuPkPMqZH

— Ludacris (@Ludacris) February 5, 2017
Let's get it!! https://t.co/T0q1nsskxn

— Usher Raymond IV (@Usher) February 5, 2017
Is that @Ford's Mark Fields sitting with John Travolta? #SuperBowl pic.twitter.com/j0zIoQ0MEf

— John Ferguson (@lionsfansince70) February 6, 2017
Elton John is at the Super Bowl. My night is perfect pic.twitter.com/uJr64GyrKY

— Brian Keller (@bkonhoops) February 6, 2017
hey shaq pic.twitter.com/YCrSufiyk7

— Simone Biles (@Simone_Biles) February 5, 2017
Famous Patriots Fans and Famous Falcons Fans: Super Bowl 51

Source:
Celebrities Attend Super Bowl 51: John Legend, Chrissy Teigen, Chris Evans + More