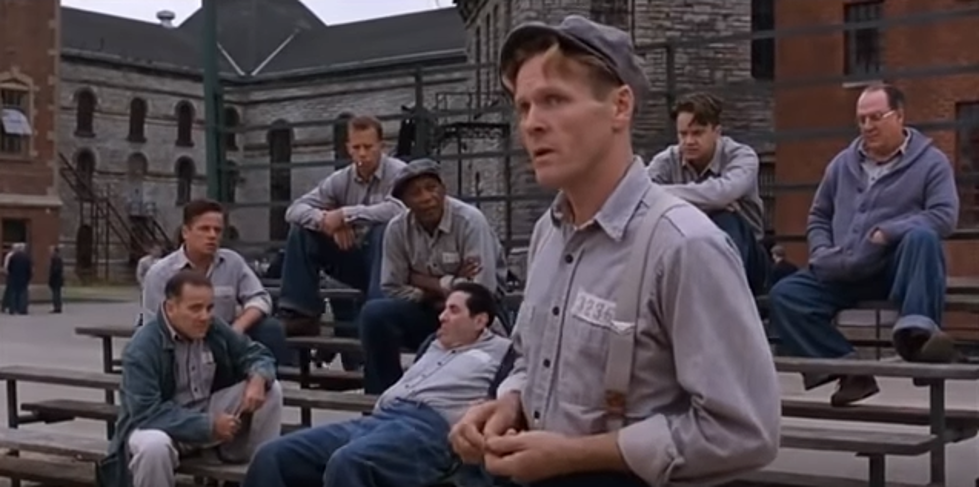 10 Famous People You Didn't Even Know Were From Buffalo [LIST]
Credit: CultScenes TV YouTube
We know the big names of famous people who are from Buffalo, right?
Such as Rick James, Tim Russert, Wolf Blitzer, Nick Bakay, Rob Gronkowski and the Goo Goo Dolls...but it turns out, there are a TON of famous people from Western New York.
Here are 10 famous people you may not have even known were from Buffalo:
1

Jeffrey Jones might not sound familiar, but trust me, you know him.

Remember Principal Edward Rooney in Ferris Bueller's Day Off? Yup, that was Jones. Born right here in Buffalo.

2

Baranski has been one of Hollywood's most reliable actresses for nearly 40 years.

She's known for roles in films such as Life with Mikey, The Ref, The Odd Couple II, Bowfinger and the Jim Carrey version of How the Grinch Stole Christmas. She's also a singer.

3

One of R&B's best vocalists, Brian McKnight has released 13 albums since 1992.

4

Booke was known as the man who played Boss Hogg in the hit TV show, The Dukes of Hazzard. He graduated from Bennett High School in Buffalo back in 1948.

5

Malick is another well-known actress in Hollywood.

She's been in films such as Scrooged, Apollo 11, Racing Stripes and Adventureland.

Here's Wendie talking about her growing up in Buffalo on the Late Late show from 2013.

6

Christian Laettner is known as hitting the greatest game-winning shot in NCAA Basketball history.

He went on to play 13 years in the NBA. Laettner is from Angola to be exact.

7

Orel was one of baseball's best pitchers from 1983-2000 and then became a baseball TV analyst after his career.

8

Ajit Pai is the current Chairman of the United States Federal Communications Commission. He's the first Indian American to do so.

He was born in Buffalo and later moved to Kansas.

9

William Sadler has been an actor in Hollywood for almost 40 years and he went to Orchard Park High School.

He's acted in countless films but one of his best-known roles was Heywood in The Shawshank Redemption...yes, Heywood is from Buffalo!

10

Criqui called NFL games for 47 years on NBC and CBS. He's broadcasted many Bills games for CBS over his broadcasting career.