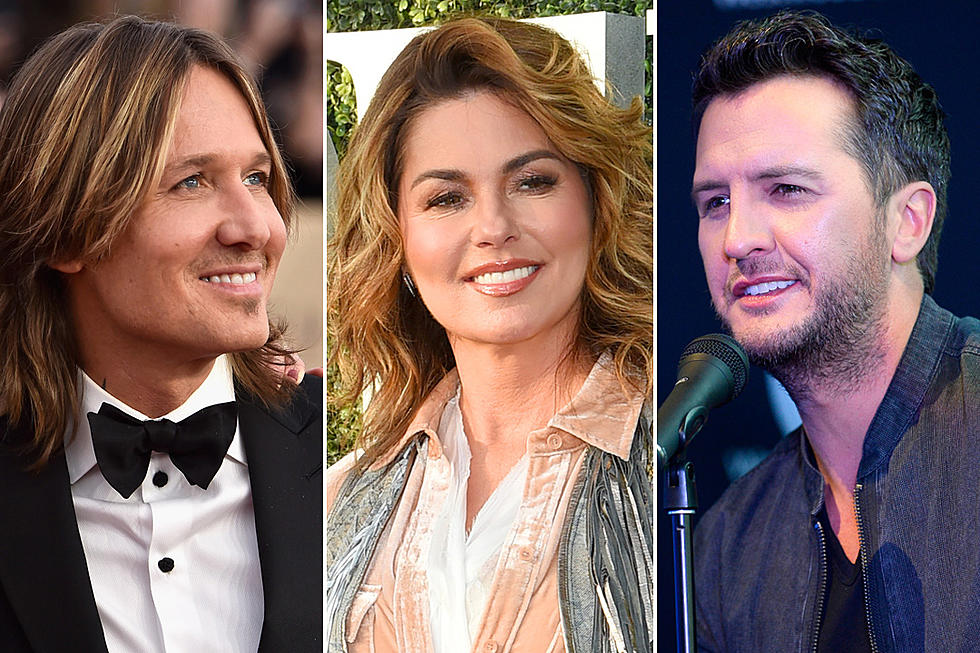 40 Hottest Artists Over 40
Getty Images (3)
Over the hill? Heck no! Try off-the-charts hot. Some of country music's hottest, most prominent singers are 40 years old or older, and they just seem get better with age.
Sure, it's just a number, but in these cases it's a pretty sexy number. This list gives a nod and a wink to all of our favorite country stars that are 40 and up. The age of some of these country stars may even shock you, because they look so darn good!
Luke Bryan is a recent addition to the 40 club, although he wasn't too excited to be inducted. Blake Shelton and Dierks Bentley are also relatively new members — both turned 40 in 2016. Jason Aldean turned 40 in 2017.
The members of Little Big Town, Keifer Thompson of Thompson Square, Reba McEntire, Dolly Parton and Trace Adkins also make our list. These country stars are not letting four decades (or more) slow them down. You'll also get a glimpse of a Dixie Chick, one of the guys from Rascal Flatts and the King of Country (naturally).
In short, 40 is fabulous.
Celebrate the 40 Hottest Country Artists Over 40: