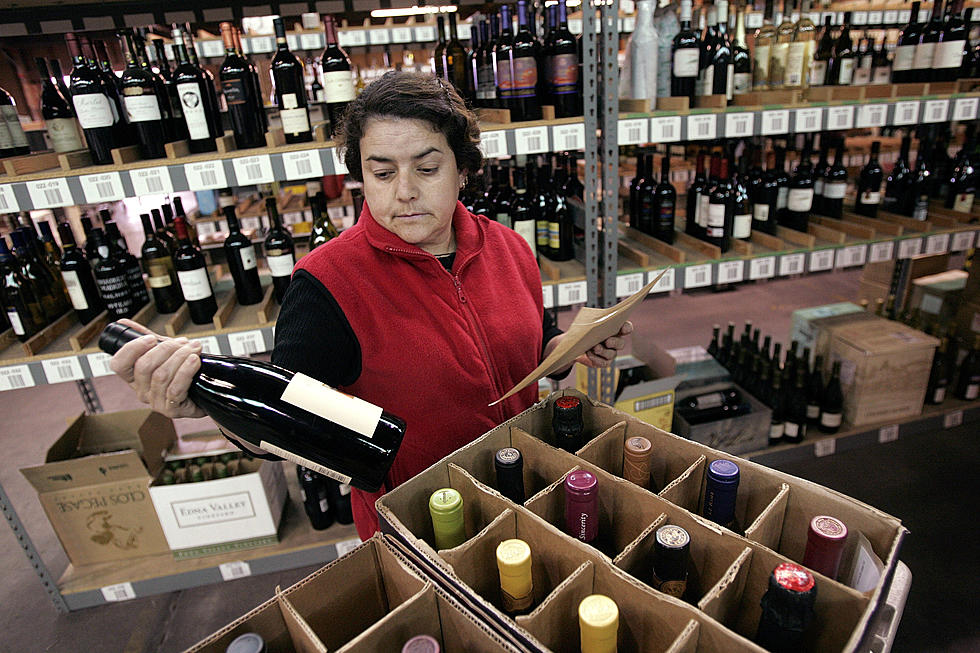 Alcohol To Go Set To Return To New York
Getty Images
Bars and restaurants will once again be allowed to sell alcohol to go along with their food in New York State.
During the COVID-19 shutdown, bars and restaurants were allowed to sell alcoholic beverages to customers that were 21 and over to help ease the loss of revenue. That mandate ended this past June when emergency powers to the Governor were rescinded, but now it has returned.
As part of her first-ever State of the State address, New York Governor Kathy Houcel announced that the state will bring back Alcohol to go for the state as another round of COVID-19 impacts the state.
During her address, she said the state has several plans to help local restaurants and bars recover from the loss of revenue during COVID-19.
"To help offset these costs, we will provide a tax credit for COVID-related purchases, like outdoor heaters and seating. And we're also going to do something bars and restaurants have been asking for: to once again allow the sale of to-go drinks - a critical revenue stream during the lean times last year."
There have been calls from several Restaurant associations to make the Alcohol To Go a permanent law in New York State. They say that the amount of revenue generated during COVID-19 proves there is a need for the service and would be a boost for local businesses.
Now that the Governor has approved the new rule, it now heads to the state Senate and the Assembly, which returned for their six-month sessions Thursday for a vote.
Here Is What Western New Yorkers Think The Official Drink Of The 716 Should Be
Buffalo is known for wings and snow. But if we were to have an official drink what would it be? Here is what you voted for.
5 Buffalo Bills Themed Beers For Your Tailgate
These are 5 brews you will want for your next Bills tailgate.
LOOK: Best Beers From Every State
To find the best beer in each state and Washington D.C., Stacker
analyzed January 2020 data from BeerAdvocate
, a website that gathers user scores for beer in real-time. BeerAdvocate makes its determinations by compiling consumer ratings for all 50 states and Washington D.C. and applying a weighted rank to each. The weighted rank pulls the beer toward the list's average based on the number of ratings it has and aims to allow lesser-known beers to increase in rank. Only beers with at least 10 rankings to be considered; we took it a step further to only include beers with at least 100 user rankings in our gallery. Keep reading to find out what the best beer is in each of the 50 states and Washington D.C.