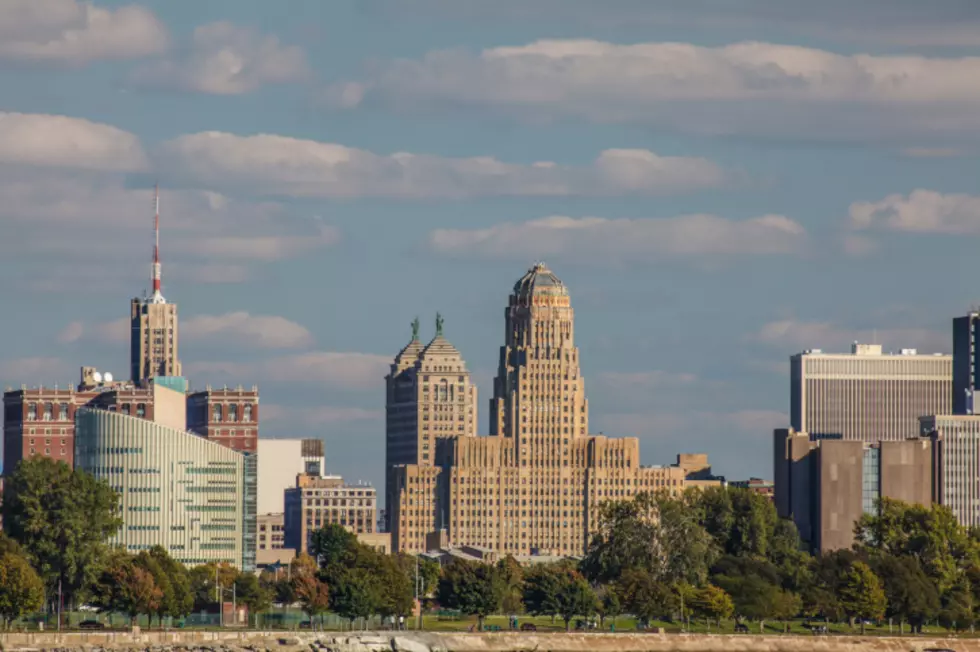 All The Restaurants, Wineries And Food Trucks At Taste of Buffalo
Miklmar
The Taste of Buffalo is almost here! The festival, which is presented by Tops, takes over downtown Buffalo July 7th and 8th and this year they will be celebrating their 35th anniversary. This year there will be fifty-three restaurants and six wineries participating over the two days!
Starting on June 10th, patrons can pick up pre-sale Taste of Buffalo food ticket vouchers at the registers of participating Tops Markets. You will be able to purchase them in $10 or $50 increments. Each $50 voucher comes with a coupon good for four free non-alcoholic beverages that will be redeemable at all Taste ticket tents.
Here is a list of participating vendors:
#getfried Fry Café, Buffalo
A Gust of Sun Winery & Vineyard*, Ransomville
Alex's Place*, Batavia
Andersons Frozen Custard, Williamsville
Bavarian Nut Company, Buffalo
Black & Blue Steak and Crab, Williamsville
Bravo! Cucina Italiana, Buffalo
BW's Barbecue, Blasdell
Caribbean Experience, Buffalo
Carmine's*, East Amherst
Cecelia's Ristorante, Buffalo
Cheesecake Guy, Buffalo
The Cheesy Chick food truck, Clarence
Chiavetta's BBQ Takeout, Lockport
Chrusciki Bakery, Lancaster
Clarence Center Coffee Co. & Café, Clarence Center
Danny's Restaurant, Orchard Park
Dinosaur Bar-B-Que, Buffalo
Dirty Bird Chicken N' Waffles food truck*, Niagara Falls
Fat Bob's Smokehouse, Buffalo
The Flaming Fish food truck, Buffalo
India Gate, Buffalo
J & L Boulevard BBQ food truck, North Tonawanda
Jack Astor's Bar and Grill, Cheektowaga
Just Pizza food truck, Buffalo
Lloyd Taco Truck, Buffalo
Local Kitchen and Beer Bar, Buffalo
Louie's Hot Dogs, Tonawanda
Merritt Estate Winery, Forestville
Mineo & Sapio Street Eats food truck, Buffalo
Mister Pizza, Buffalo
Niagara Café*, Buffalo
Niagara Landing Wine Cellars, Lockport
Nick Charlap's Ice Cream, Hamburg
Original Crunch Roll Factory, Amherst
Osteria 166, Buffalo
Patina 250, Buffalo
Paula's Donuts, Tonawanda
Pizza Amore' The Wood Fired Way, Grand Island
Riverstone Grill, Grand Island
Rolling Cannoli Truck (powered by Panaro's), Buffalo
Ru's Pierogi food truck*, Buffalo
Saigon Café, Buffalo
Salvatore's Italian Gardens, Depew
Schnitzel & Co., East Amherst
SEAR, Buffalo
Sidelines Sports Bar & Grill, Buffalo
Stack Burger, West Seneca
Souped Up food truck*, Tonawanda
Spring Lake Winery, Lockport
Sun Cuisines, Buffalo
Sweet Melody's, East Amherst
T.C. Wheelers Bar & Pizzeria, Tonawanda
Taste of Siam, Buffalo
Three Brothers Wineries and Estates, Geneva
Venus Greek & Mediterranean, Amherst
Victorianbourg Wine Estate, Wilson
Vin-Chet Gluten Free Bakery, Snyder
Water Lily Café, Cheektowaga
The Taste of Buffalo is Saturday, July 7 (11 a.m. to 9 p.m.) and Sunday, July 8 (11 a.m. to 7 p.m.). Admission is FREE and you can either buy pre-sale food tickets bat Tops or you can buy them on site.