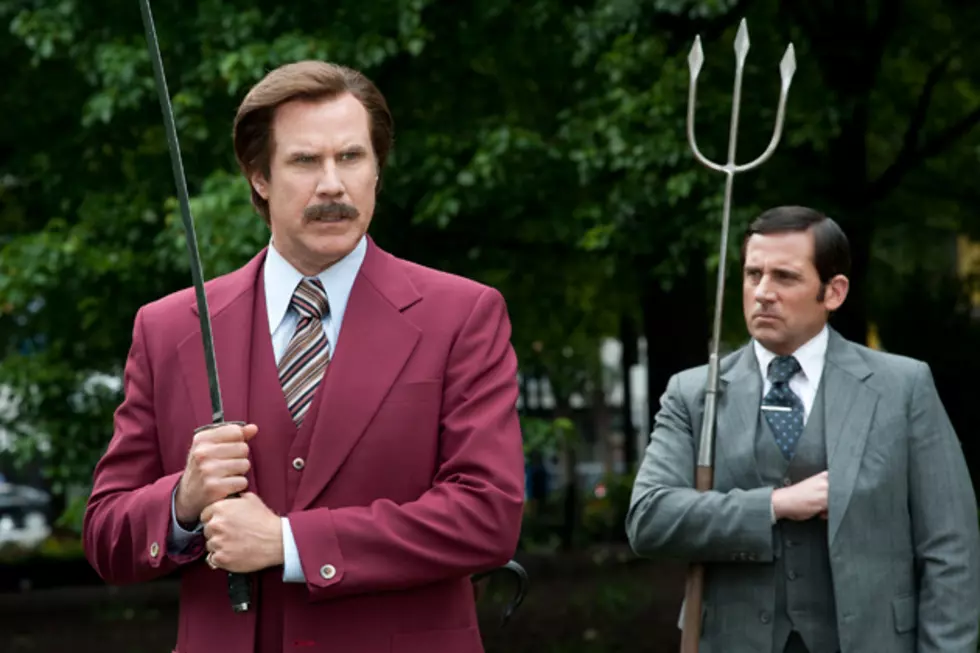 This Massive 'Anchorman 2′ Photo Gallery Is Kind of a Big Deal
Paramount
By the hammer of Thor! As 'Anchorman 2' inches closer to its December 18 premiere, Paramount has released photos by the truck loads of all the hijinks to come – road trips, new suits and hairdos and … did someone say another newscaster brawl? Yup, that's a trident. Brick has a trident!
'Anchorman 2' is kind of a big deal, and not just because Will Ferrell returns as the legendary scotch-drinking, jazz flute-playing news anchor with salon-quality hair, but he's also joined by one star-studded cast. Paul Rudd, Steve Carell, David Koechner, Christina Applegate and puppy sidekick Baxter all return as the Channel 4 news team makes their way to New York City to join a 24-hour news broadcast, but the likes of Harrison Ford, James Marsden, Kristen Wiig and Sacha Baron Cohen are on board for the ride.
Not to mention there will be some pretty stellar cameos from John C. Reilly, Amy Poehler, Tina Fey, Liam Neeson and more.
Paramount has been beating Burgundy to death lately with various promotional stunts -- including late-night TV and commercial appearances from Ferrell in his 'Anchorman' persona, and naming the Emerson School of Communications after Ron Burgundy -- but the wait will soon be over when the film hits theaters December 18 and we can see if Burgundy can put his money where his dirty pirate mouth is.
[Ed. Note: You might experience a longer-than-usual loading time, as the below photos are all hi-res images. Trust us, it'll be worth the wait.]