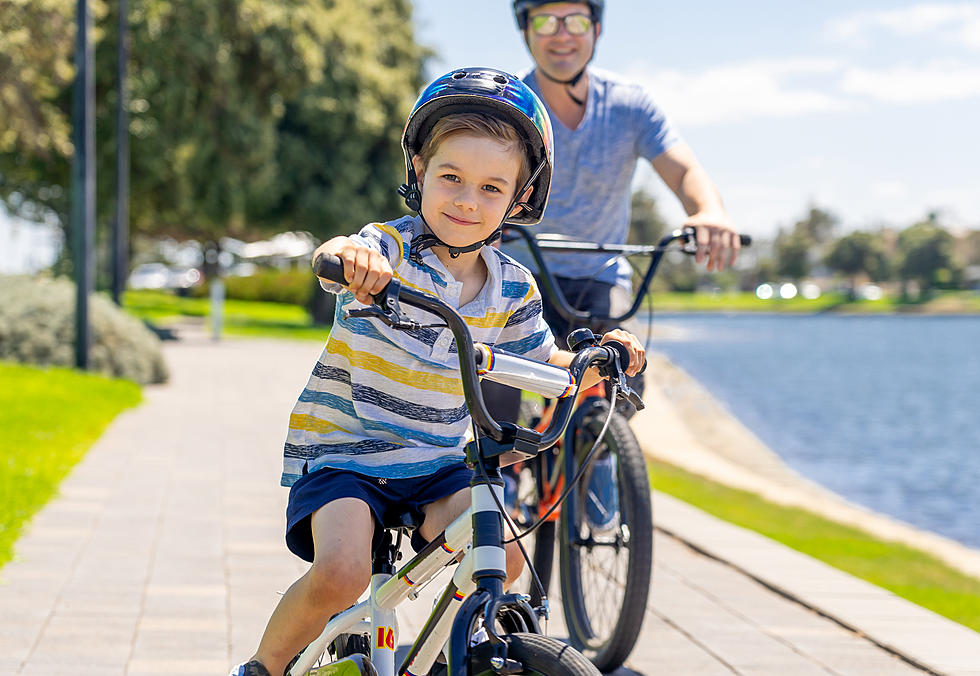 The Barnes Firm & Clay Moden Talk About Bicycle Safety After a Recent Crash on E. Ferry Street
Getty Images/iStockphoto
Have you noticed more people are riding bicycles? I most certainly have, and it's great to see – it usually means the weather is warming up and people are going to be spending more time outdoors!
While riding a bicycle can be a really enjoyable and relaxing activity, it's also very important to remember that not everyone rides a bicycle for leisure – sometimes a person uses a bicycle for exercise, work, or as transportation. So, it becomes even more important for us as motorists to be aware of our surroundings and how we can safely share the roads with bicyclists, day or night.
I thought it would be a good idea to learn more about bicycle safety during National Bike Month, so I gave Rich Barnes a call at The Barnes Firm.  Here's what he had to say about how we can minimize and potentially avoid bicycle-related accidents.
Rich shared that many people forget bicycles are entitled to make use of roads as cars, trucks, or any other automobile. Rich also explained how important it is for all motorists to be extra cautious now that the weather is warming up and more bicyclists will be around town.
Whether you're making a left-hand turn or pulling out of a driveway or parking lot, be extra careful to ensure that there isn't a bicyclist. If you do see a bicyclist, let them pass before proceeding - always use extra caution and extra distance.
My kids tease me before every family bicycle ride because I continuously remind the boys the importance of caution and safety while riding. After speaking with Rich I have even more tips to share with the family before every ride. The most important one?Always wear a helmet!
And if you're going to take a bicycle ride, try to do so during the day and wear reflective clothing. If you must ride a bicycle when it's dark be sure to add flashing lights and more reflectors to your bike, even a bell or horn can be a good addition. Also, remember that it's just as important for bicyclists to follow the rules of the road as it is for motorists.
As always, have fun, enjoy your bicycle ride, and be safe!
If you've been in a bicycle accident and need help, call The Barnes Firm today.
Visit TheBarnesFirm.com or call (800) 800-0000 and get the help you need from experienced injury attorneys with proven results. You can trust that they will help answer your questions and also help you get the best result possible.
Call their Downtown Buffalo or Grider Street office now - it could be the best call you make!