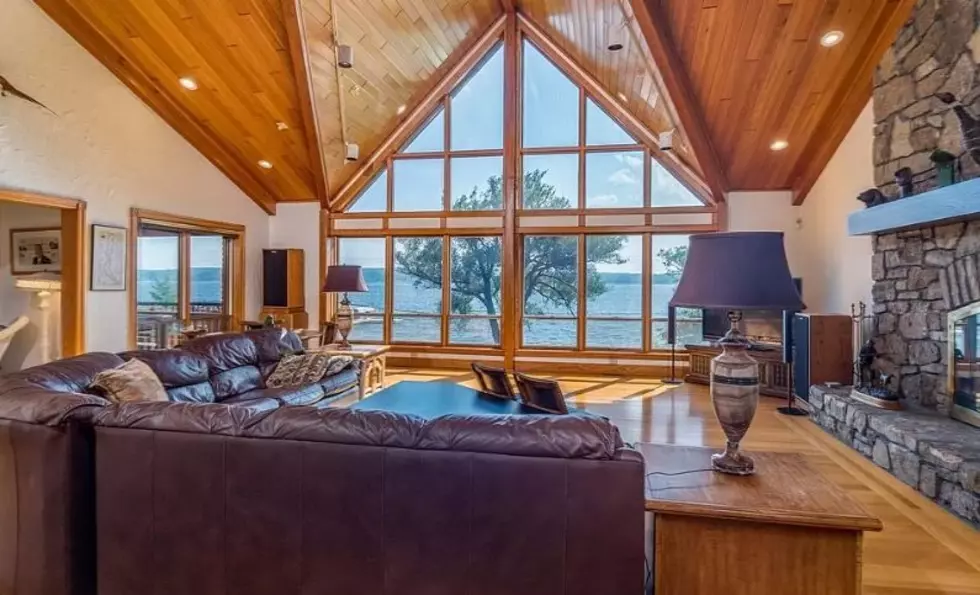 Check Out The Biggest Home For Sale In Western New York
Photo Credit: Zillow
If you come from a big family or like to play host for family parties and friend get-togethers you are going to need a big home.
Feel Good Mornings With Dave Fields Mon-Fri 6am-10am
How about the biggest home for sale in Western New York?  This home listed for sale in Bemus Point on Zillow offers over 10,000 square feet of living space.
Besides room for your entire family and friends, this home offers so much more. First, you start with a private gated entrance that brings you up to the home and over 300 feet of lake frontage that allows you to enjoy sunsets every day.
Inside, this home has 10 bedrooms and 10 bathrooms so no matter who shows up for a party or to spend the night, you would have more than enough places to let people sleep and get ready for the day.
The first floor has an open floor plan and for those that love to cook, this home has a professional chef set-up. The kitchen opens up to the living that has a massive floor-to-ceiling fireplace and plenty of windows for you to enjoy the views of the lake.
The main bedroom is also on the first floor and comes with a fireplace and attached bathroom so you don't even have to leave your room to be nice and cozy.
On the second floor, you will find eight more bedrooms and a bunk room that can sleep four people. Also on the second floor are four full bathrooms with lots of storage.
On the lower level is another massive living room with a fireplace and a game room.
Outside the home amazing views of the lake and access for all your boats and kayaks.
Sure the price tag is just as big as the home with a listing price of $3.65 million dollars.
5503 Broadway Rd, Bemus Point, NY 14712
Check out the largest house for sale in Western New York. It offers over 10,000 square feet of living space.
576 Sandy Point Road
Most Amazing Buffalo Bills Man Cave Found In Weirdest Place
New York's Most Expensive Home For Sale Is Crazy Amazing
Did you ever wonder what the most expensive house for sale in New York looks like? Wonder no more, here is what $175 million dollars will get you in New York State.