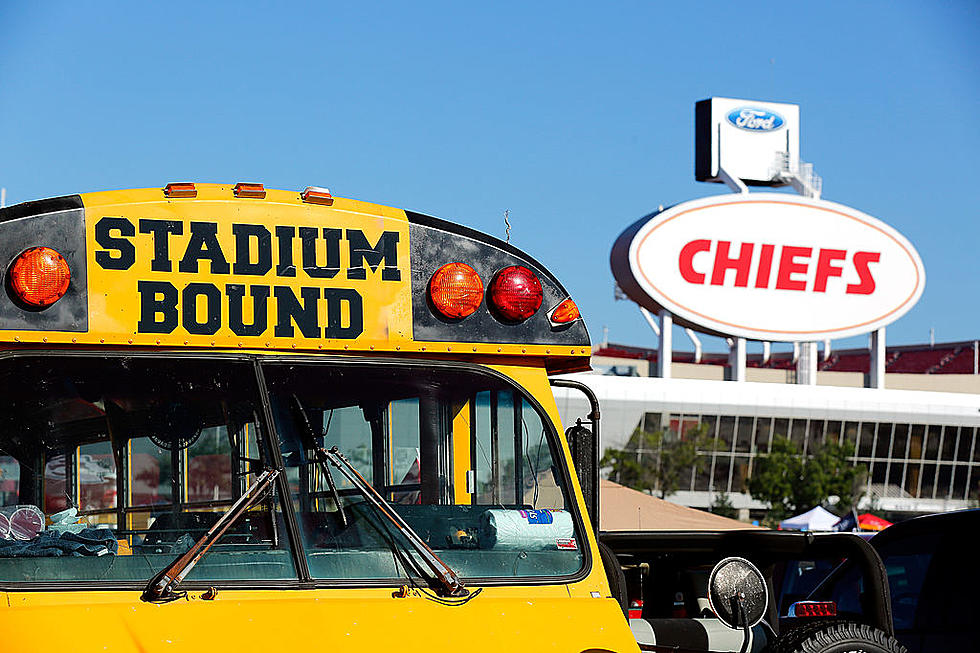 The Best Bills Backer Bar in Kansas City
Getty Images
We all know that the Bills Mafia is a global phenomenon.  But what about in Kansas City Missouri, home of this weekend's AFC Divisional Round opponent The Chiefs?
The red runs deep in Chiefs Kingdom.  Most everywhere you look around Kansas City these days, the red and the white of the Kansas City Cheifs are proudly displayed.  But there is one bar, that at first glance appears to be on board the Chiefs bandwagon.  But when you look a little deeper, you'll see that the Bills Mafia has invaded enemy territory.
The Bills Backers of Kansas City tweeted this week about the forecast for this weekend's game, and when you take a closer look at their profile, the location of their weekly meet-ups is revealed.
Their profile reads:
Official Twitter of the Kansas City Bills Backers. We meet at Al's bar in Parkville on game day.
So, we decided to take a closer look at Al's Bar & Grill in Parkville Missouri, a small town with a population of just over 5,000 that's part of the Kansas City metropolitan area.  When you see it from the outside, there is nothing that really screams "Bills Mafia".  In fact, there is a big bold Kansas City Chiefs logo in the dead smack center of the front windows.  But once you enter the bar, you start to see the signs, literally.  A Bills Mafia plaque on the wall.  A framed photo of Punter Brian Moorman. This place feels like home.
The Kansas City star did a write up on Al's saying:
He put cold beer and Buffalo WIngs on the menu, and it didn't take long to attract a steady flow of regulars, many of whom hailed from Western New York.
And the reviews on yelp sure seem to indicate that a Buffalo Bills-loving Buffalonian would feel right at home at Al's...
So, if you're making the road trip to KC this weekend for the game, stop into Al's at 10911 MO-45, Parkville, MO 64152.  Try the wings, and let us know how they are.
And be sure to greet the room with a robust, GO BILLS!
Al's Bar & Grill - Parkville, Missouri
A Bills Backer Bar is hidden in plain sight in the middle of Chiefs Kingdom.