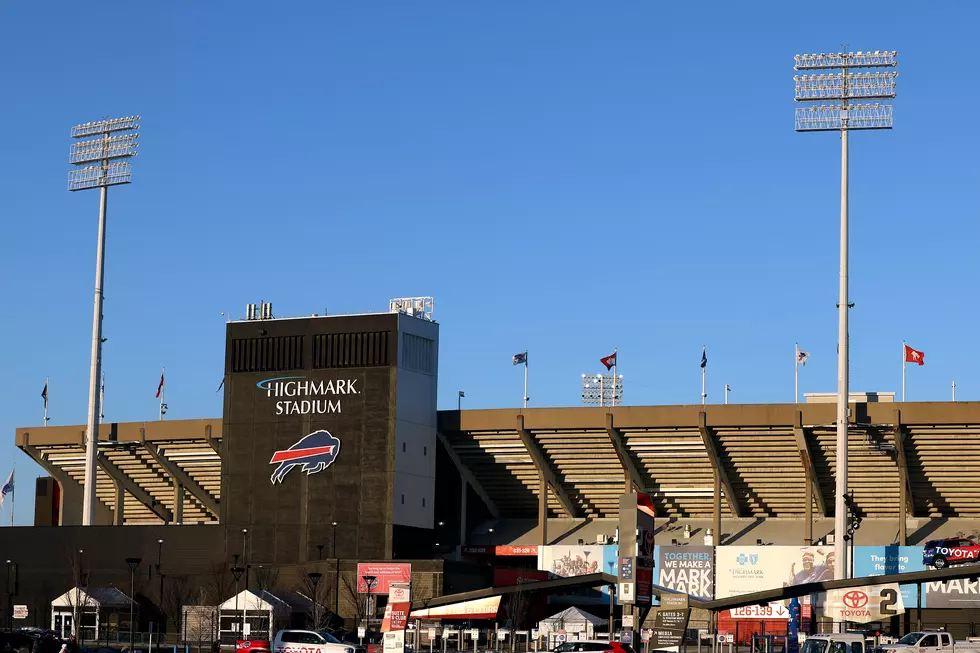 Buffalo Bills Kids Day Set with Power Wheel, Inflatables + More
Getty Images
Parents! One of the most fun days at Highmark Stadium is coming up!
Mark your calendar for the Buffalo Bills Kids Day coming up! Kids Day will be the second preseason game when the Buffalo Bills host Russell Wilson and the Denver Broncos at 1 PM on Saturday, August 20, 2022.
There is going to be so much to do before the game. In the kids' 'tailgate' lot, there will be:
Power Wheels
A real firetruck
Billy Buffalo
giant inflatables
games
giveaways
DJ MILK
Buffalo Bills wristbands will be given out at the entry gate
What kind of food will be at the Buffalo Bills Kids game?
Inside the game will be all of your kids' favorites from cotton candy, hot dogs, snow cones and popcorn will be available.
Buffalo Bills Kid Day - 1 PM Game
August 20, 2022
 Fisher-Price™ Junior Tailgate - 9 AM
Lot 6
The gates to enter the game will open up at 11 AM. You can buy your Buffalo Bills Kids Game tickets right here.
NEXT: Josh Allen wasn't happy with one young fan on Friday night.
Someone dropped this on Josh Allen on Friday night and looked both confused and mad. According to some fans, Josh repeatedly said "not cool".
On Friday night the Buffalo Bills hosted a scrimmage at Highmark Stadium and tons of fans stayed after practice in hopes to get some gear signed. Josh Allen was jogging into the tunnel to make his way to the locker room when one young fan dropped a football that hit his neck. You can see the video here.
Buffalo Bills wines Are For Sale
Where can you buy the Buffalo Bills new wines?
Predicting How Many Wins For The Buffalo Bills
The Buffalo Bills schedule has been officially released and how is the perfect time to predict how well the team will do this upcoming season.
5 Buffalo Bills That Need An Epic Season This Year