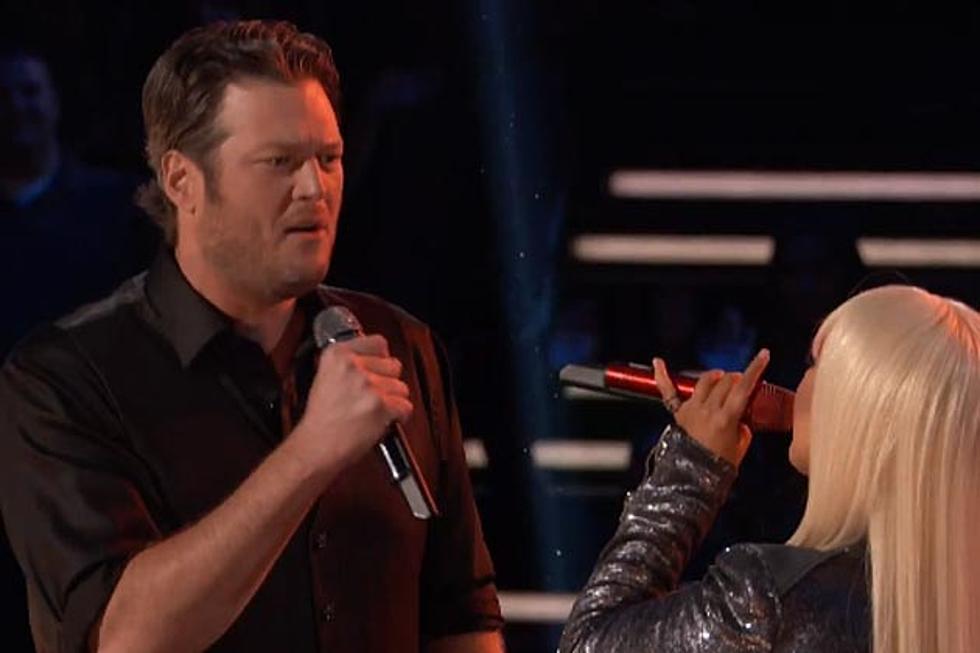 Blake Shelton and Christina Aguilera Perform 'Just a Fool' Live on 'The Voice'
YouTube
Blake Shelton teamed up with his fellow 'The Voice' coach Christina Aguilera for a live duet on her song 'Just a Fool' on tonight's performance (Nov. 19) episode of 'the show. The twosome may be embroiled in the thick of the competition and at odds over wanting their respective team members to win the whole shebang, but when they stepped onto the stage and into their singer roles, they were on the same exact page. Nothing else mattered.
Xtina began the romantic, torchy ballad seated, surrounded by the crowd, which was waving its hands back and forth as she sang. We half expected lighters to go up in the air, like at an arena rock show.
For the second verse, Shelton did the same, seated among the crowd, but that didn't last, as he and Aguilera made their way towards one another and met in the middle of the stage, singing to one another. They certainly had palpable chemistry, with Aguilera's deep and soulful voice pairing beautifully against Shelton's twang.
They turned in an incredibly believable duet. They exchanged a high-five after their performance, as if they both knew how good they sounded together.
Country fans shouldn't worry about Shelton going "pop" just because he teamed up with a pop star, though. If anything, he was helping to shine a spotlight on the genre by performing a touching and warm duet with a mainstream pop star.
Watch Blake Shelton + Christina Aguilera Perform 'Just a Fool' on 'The Voice'