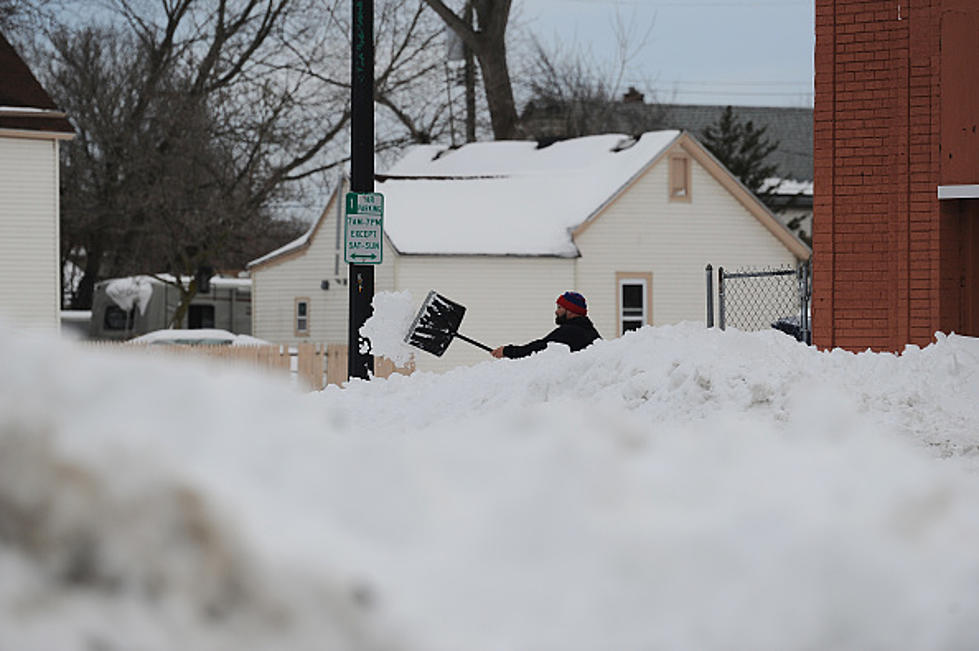 Western New York Business Getting "Snow Loans" From The State
Getty Images
March is here and that means the start of meteorological spring. Although the calendar tells us that spring will start in a few weeks, those who live in Western New York know that the warm weather won't be here for quite some time.
Officially, Buffalo has had the 10th snowiest winter on record. There have only been a couple of snow storms pass by, they have left well over 100 inches of snow! Nobody will forget the "Christmas Blizzard" that blew through Buffalo in December.
The is now word from New York State that businesses affected by the storm can get some money in the form of a loan.
"My heart breaks for the families who lost loved ones during this once in a generation blizzard that wreaked havoc on my hometown of Buffalo, and the lasting impacts of the storm have not gone away," Governor Hochul said.
Governor Hochul says help is coming to residents and small businesses across Western New York who were affected by the massive blizzard back in December. The governor announced yesterday that the U.S. Small Business Administration will provide low-interest loans to eligible individuals in Erie, Cattaraugus, Chautauqua, Genesee, Niagara and Wyoming counties.
There is a deadline to file of April 28th. For more information, go to disasterloanassistance.sba.gov.
Iconic Brands We Just Can't Call By Their New Name
Even though they've officially changed their name, we just can't bring ourselves to call these legendary brands by their new name.
Country Concerts in Buffalo, New York
Here are all of the country concerts happening in Western New York.