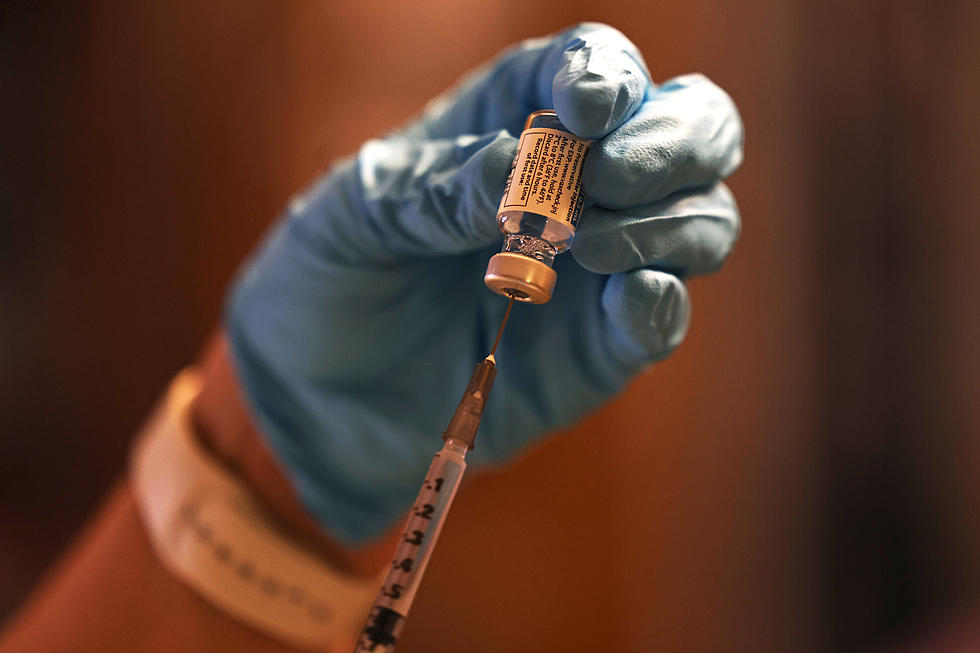 BREAKING: New Covid Vaccine Being Tested in WNY Area
Getty Images
There are some trials going on right in our area for a vaccine to fight COVID. The University of Rochester Medical Center and Rochester Regional Health area teaming up to test trails of a new vaccine that is specifically targeting a variant of COVID: the South African variant.
7 people were tested in the process. Now they took the 7 people, all of whom have already had both doses of the original Pfizer COVID vaccine and now they will get a booster shot either a regular COVID booster or this new COVID South African variant booster. They will then be followed a monitored for the following weeks to see the reaction and progress.
There is also another component of the study. There are 300 people, including some here in Western New York that are ALL unvaccinated that will be getting the 1 South African variant shot to see how that effects them.
Both, the University of Rochester Medical Center and Rochester Regional Health have both released statements this morning about the joint endeavor.
Both healthcare systems announced it joined two phase 3 clinical trials to test Pfizer's new BNT162b2SA vaccine, which mimics the genetic code of the South African variant. The vaccine will be tested as a booster and as a stand-alone vaccine.

 

Researches say the variant carries two mutations that scientists think helps it resist existing vaccines and antibodies and make it easier to spread", according to WHEC.
5 Places To Bring Newcomers To Buffalo
Where should I bring someone who is visiting Buffalo for the first time? Places to go in Buffalo for first timers. Is this where you should go?
The Top 15 Pizza Places in Buffalo
Five Northtown Pizzerias That Should Have a Southtown Location in Western New York
We would love if some of these northtown pizza places had a southtown location.
20 Restaurants In WNY The Food Network Should Feature
We love so many restaurants in Buffalo and The Food Network should highlight way more of them.
11 Buffalo Restaurants With Water Views
11 Restaurants in the Buffalo area with water view dining.