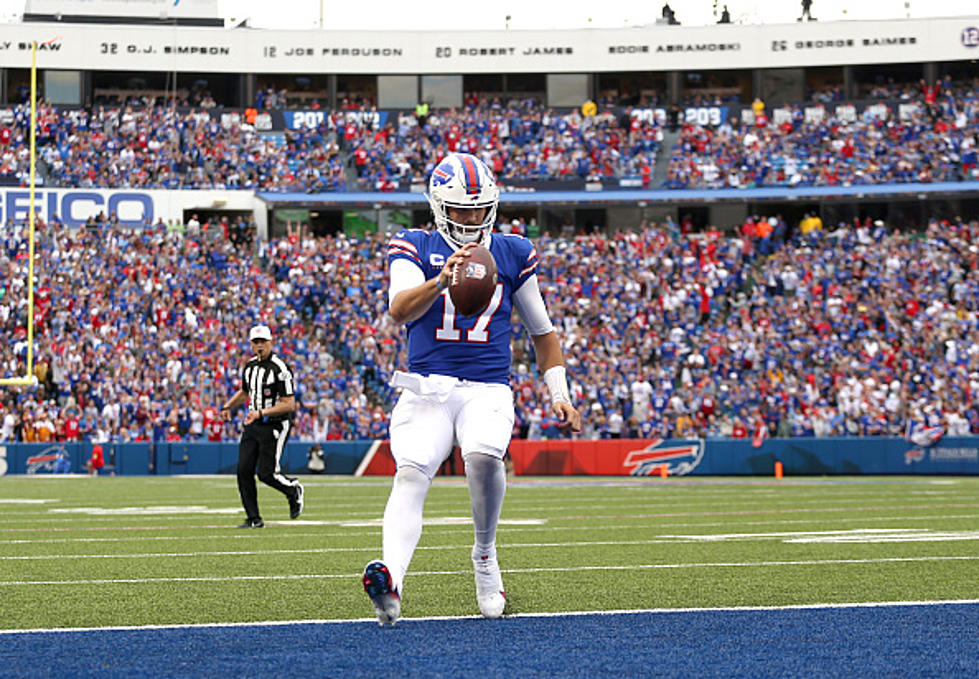 Buffalo Bills and Josh Allen Are Huge In This European Country
Getty Images
We know that the Buffalo Bills are big time in Western New York. They are the number one topic at any water cooler, grocery store, gas station, and anything else.
Bills fans are also everywhere in the United States. Many of them are transplants -- those who moved out of Buffalo for professional or family reasons, but never forgot their Buffalo roots.
There are also Bills fans who have adopted the team since Bills Mafia became a thing over a decade ago.
But what about outside of North America? How many Bills fans are there in other countries?
As it turns out, both the Bills and quarterback Josh Allen are very popular in one European country.
According to Mr. Bowtie's Texas High School Sports Machine, the Bills and Josh Allen are the most popular team and player in Belgium.
This is centered around European American Football players having workouts for colleges in the United States, hoping to get scholarships to play here.
A quarterback named Jules Bouron of Belgium, says the Bills and Allen are his favorite team and player and that they're style of play is popular over there.
The NFL will be playing two regular season games in Germany this season, as they continue to grow the game in Europe. They will also play their annual games in England, and the hope is to play even more regular season games overseas in the future.
Who knows, maybe we get an NFL team based in Europe one day as well.
Bills Lover's Dream House For Sale & It's Not Even In Buffalo
Bills Mafia's Wishlist For The New Buffalo Stadium
The Bills are building a new stadium and here is a wishlist from Bills Mafia.
CHECK IT OUT: 100 sports records and the stories behind them