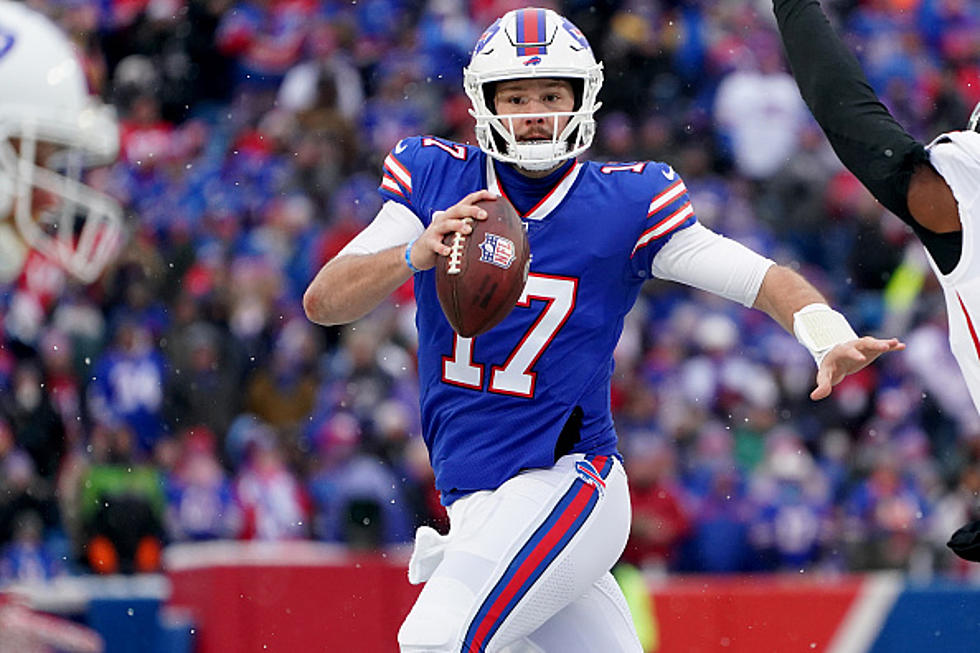 The Buffalo Bills Clinch a Playoff Spot For Third Straight Season
Getty Images
The Buffalo Bills went into week 17 against the Atlanta Falcons with a chance to clinch a postseason berth, but they needed help to do so.
The Bills beat the Falcons by a score of 29-15, improving to 10-6 on the 2021 regular season. The Bills also needed the Los Angeles Rams to beat the Baltimore Ravens and that is also what happened on Sunday afternoon.
The Rams m beat the Ravens by a score of 20-19 in Baltimore. The Ravens were the number eight seed going into Sunday and with the loss, the Bills clinch a playoff spot.
It's the first time the Bills have made the playoffs in three consecutive seasons since 1991-1993 -- the years the Bills went to the Super Bowl, four straight times.
The Bills offense had a great day moving the ball, especially on the ground, but the three interceptions by quarterback Josh Allen kept the Falcons in the game, and even led to Atlanta having a 15-14 lead at halftime.
Allen only threw for 120 yards and didn't pass for any touchdowns, but did run the ball in twice for the Bills. The other two Bills touchdowns were Devin Singletary runs. Allen and running back Zack Moss also ran the ball at will against the Falcons defense.
Singletary ran for over 100 yards on the day and he solidified himself as the number one back in Buffalo, as he is playing the best he's had in his NFL career.
The New England Patriots also won against the Jacksonville Jaguars on Sunday, so the Bills have not yet clinched the AFC East. They will have to win next week against the New York Jets to do that.
The Bills 2022 Opponents We Know Right Now
Here's who we know the Bills will play at home and away in 2022.
TACKLE THESE: Check Out the Best Uniforms In Each NFL Team's History
CHECK IT OUT: 100 sports records and the stories behind them