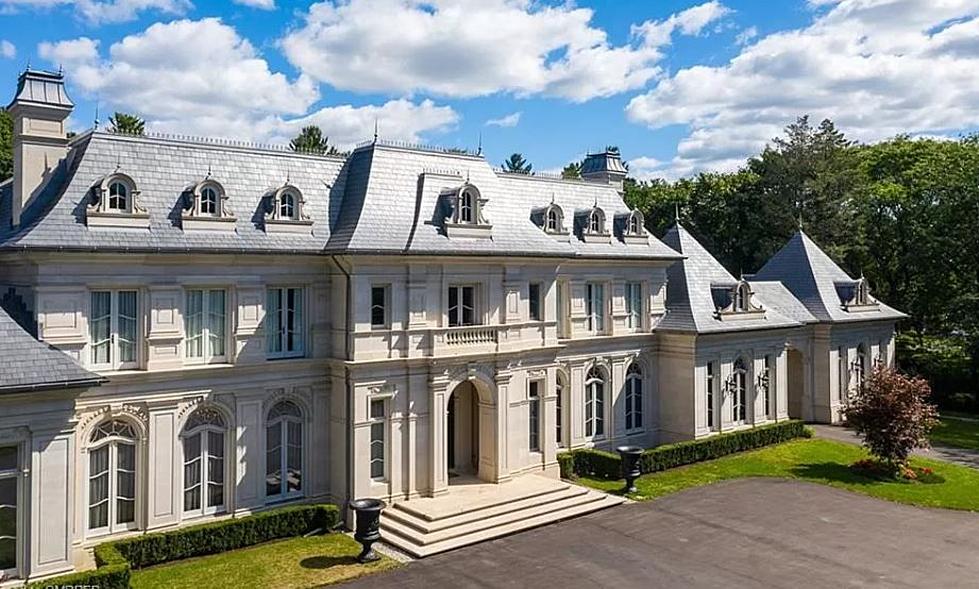 Massive Indoor Pool Highlights Mansion For Sale Just Outside Buffalo
Photo Credit: Zillow
Apparently, our neighbors to the North are making a pretty penny because there is a mansion for sale on Zillow just over the border that will blow your mind.
Imagine getting home from work, opening up your front door, and you are greeted with a home that offers you over 8700 square feet of living space, 7 bedrooms, and 14 bathrooms.
This house also comes with a massive indoor pool, full-size gym, and futuristic movie theater. This mansion is French palace-inspired and is perfect for entertaining. it comes with heated Italian marble flooring, gently curved marble staircases, and detailed ceilings in the great hall and family room.
The second level boasts six bedrooms, all with private ensuites, several with balconies overlooking the grounds. In the mood to party, this home comes with a party in the full nightclub and bar.
Have kids, no problem, there are six bedrooms in the lower level along with a Nanny suite so the kids will be well taken care of. So the kids can be as loud as they want and you won't have to worry about it. Plus all the rooms have walk-in closets so the kids will have plenty of space for their clothes and toys.
Still, want more? Having a massive mansion like this means people will want to come over. You will be hosting all the family and friends get-togethers. Of course, since this place is located in Canada just north of Buffalo, you know they are going to get snow.
Well, that won't be a problem since this home comes with a fifteen-car garage that has heated floors.
A home that truly has something for everyone.
Massive Indoor Pool Highlights Mansion For Sale Just Outside Buffalo
This $45 million dollar home located in Mississauga comes with everything you would ever need to stay at home 24/7.
2545 Upper Mountain Rd, Sanborn, NY 14132
This amazing French Manor is for sale in Western New York.
Check Out The Most Expensive Home For Sale In New York
Check out the most expensive home listed for sale on
Zillow
in New York State.
Winery For Sale In WNY
Check out this winery that is on the market in Niagara County.