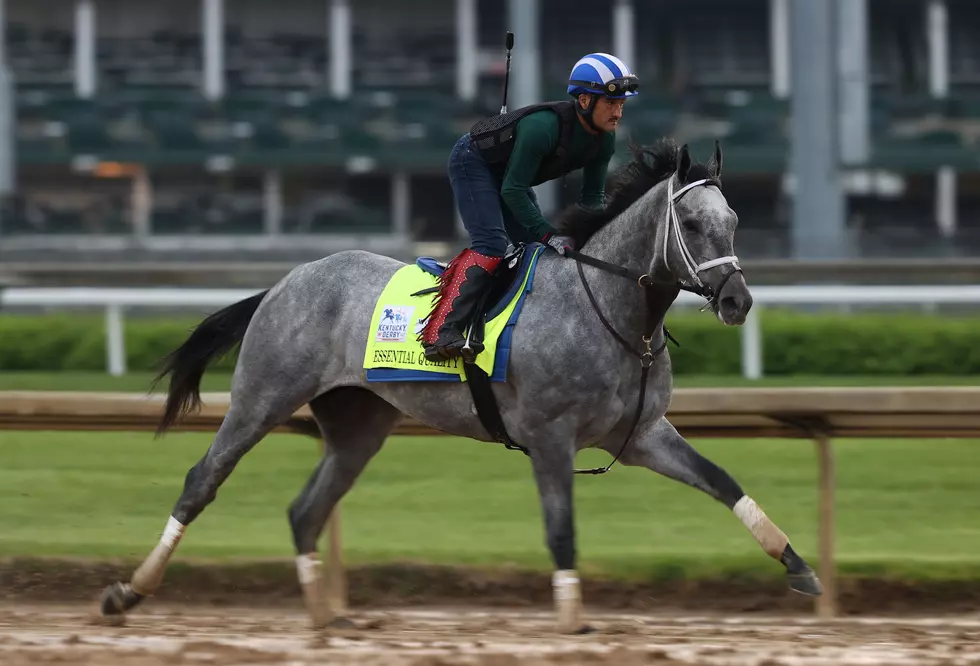 Buffalo Picks The Kentucky Derby Winner – Solely On Its Name
Getty Images
The Kentucky Derby is coming up tomorrow (5/1).  While Vegas has their odds, I like to pick my horses simply on their names.  Who would you pick?
You have to admit, the names of these horses get pretty stinking creative. They've almost all got some pretty interesting back stories.  The horse above is the one that has the best odds to win it.  It's name is Essential Quality at it's got 2-1 odds this weekend.  How did they get their names?  There are actually some really cool ones here.  Check out where they got their names from by clicking here.
If you know absolutely nothing about odds and betting, chances are, you'd bet based on what they look like or the names that they've been given.
Here are the horses that are scheduled to run tomorrow:
Known Agenda
Like the King
Brooklyn Strong
Keepmeinmind
Sainthood
O Besos
Mandaloun
Medina Spirit
Hot Rod Charlie
Midnight Bourbon
Dynamic One
Helium
Hidden Stash
Essential Quality
Rock Your World
King Fury
Highly Motivated
Super Stock
Soup and Sandwich
Bourbonic
So I asked you on facebook who you would bet on to win the Kentucky Derby tomorrow solely on the name of the horse.  It wasn't supposed to be based on odds or insider knowledge...just the name that the horse was given.
Not all of the horses got votes.  Here were the 11 that got voted on (If there isn't a percentage next to their name they only got 1 or 2 votes):
Midnight Bourbon  23% of the votes
Brooklyn Strong
Hidden Stach  11% of the votes
Hot Rod Charlie  34% of the votes
Soup & Sandwich
Super Stock
Rock Your World
Dynamic One
Medina Spirit
Highly Motivated
Helium
Hot Rod Charlie is easily WNY's favorite based solely on the name.  We will see tomorrow.  Coverage will begin at noon and the race will actually take place at 6:57pm.
Who did the WYRK Personalities choose based only on the name?
The WYRK Personalities Pick Their Favorite For The Kentucky Derby (Based On The Name)