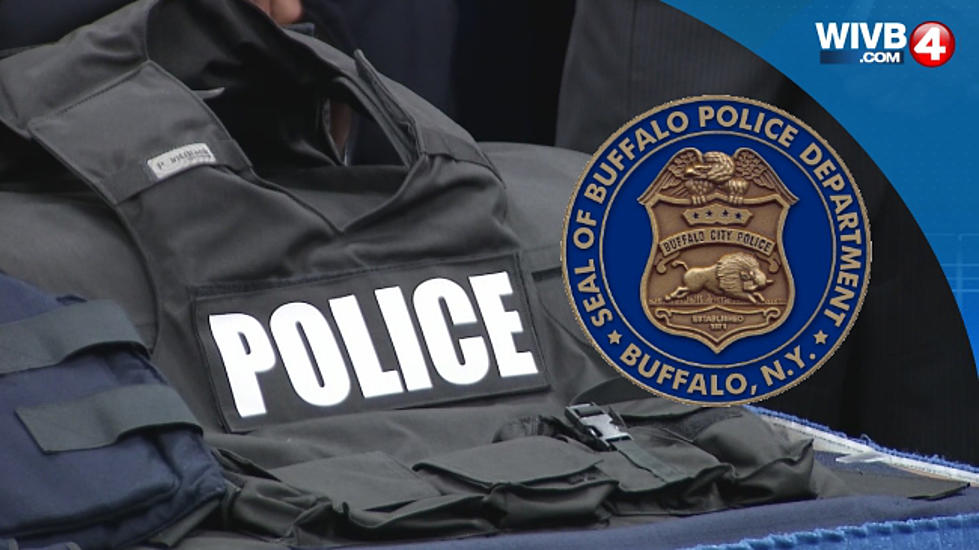 Buffalo Police Release Road Closures Officer Craig Lehner's Funeral Wednesday, October 25th
BPD
Road Closures Officer Craig Lehner's funeral
Fallen Officer Craig Lehner's funeral will be held Wednesday, October 25th at 10 a.m. in the KeyBank Center in Downtown Buffalo. Police are reminding people planning on attending the funeral that no bags or backpacks will be allowed inside.
During a press conference Lt. Jeff Rinaldo said,
"Anyone not planning on attending the services should avoid the areas in and around Key Center, starting at 6 a.m. and continuing to the early afternoon."
Here's a list of funeral procession route and street closures:
Delaware Avenue from Niagara Square all the way to Forest Lawn Cemetery.
The procession is expected to start at 11:30 a.m. and last until early afternoon.
Delavan Avenue between Delaware and Main Street.
Main Street between Canisius College and Delavan Avenue.
these streets will accommodate parking, traffic, and the procession
Ohio Street from Ganson Street to Michigan Street will be used as a staging area and public parking for what police expect to be hundreds of cars.
Perry Street, Scott Street, and Washington Street
the procession will flow through these streets
Erie Avenue into the Erie Basin Marina will used for police parking only.
Thousands of uniformed officers from across the country are expected to line Perry Street.
Police encourage community members to take public transportation to the funeral. People are asked to stay on the Canalside side of the Center for a clear view of the services.
After the services, the procession is expected to leave KeyBank Center to Michigan Avenue, then North to Scott Street, cross Main to Upper Terrace, then veering west to Franklin Street to pass Police Headquarters. They'll proceed to Niagara Street, enter Niagara Square, and continue on Delaware Avenue until reaching the Forest Lawn Cemetery.
Buffalo Police recovered the body of Lehner, 34, Tuesday from the Niagara River, five days after he never resurfaced following a training exercise with the department's underwater recovery team.