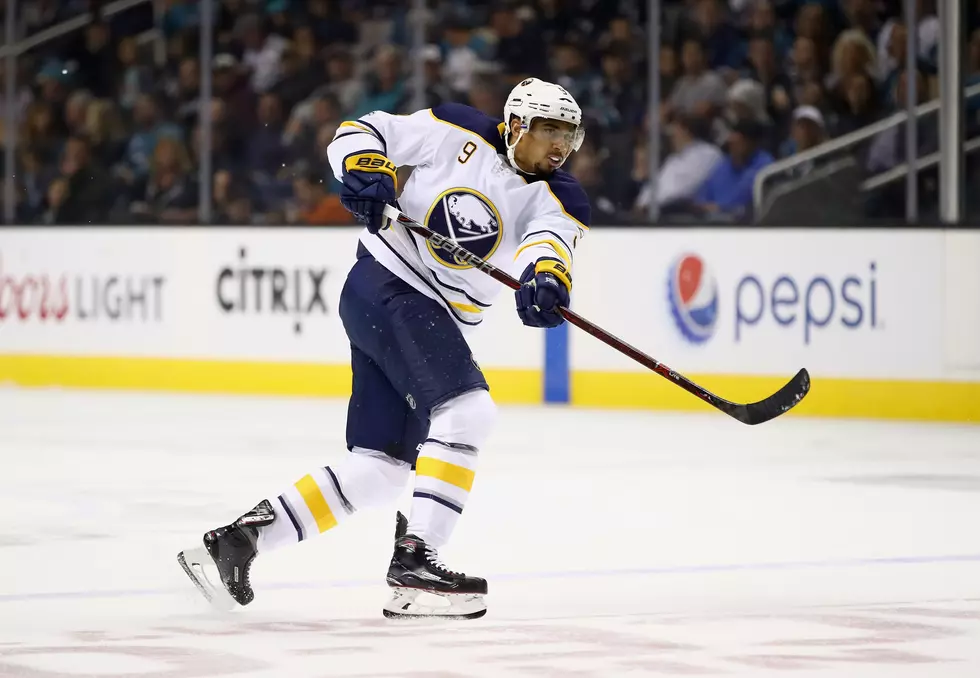 Buffalo Sabres Hold On In The Desert
Evander Kane scored his third shorthanded goal of the season against the Coyotes (Getty Images)
While the Buffalo Bills were embarrassing themselves on national TV the Buffalo Sabres were out west in Arizona against the Coyotes where they held on for a 5-4 win, but just barely.  Arizona scored first, but the Sabres scored five straight goals to build a 5-1 lead.
Kyle Okposo scored his first goal of the season with just one second left in the first period to tie the score and then the flood gates opened.  Benoit Pouliot scored twice, Seth Griffith and Evander Kane with his third shorthanded goal of the season gave the Sabres what seemed like a comfortable four goal lead.
Then it was the Coyotes turn.  Arizona scored three in a row of their own to come to within one of the Sabres and with time running out what would have been the tying goal was sitting loose in the goal crease until it was cleared away.
The five goals matches the Sabres' season high.  Robin Lehner made 25 saves.
The win ends a 3-game slide for the Sabres.  They improve to 4-7-2 and 8-2 against the Coyotes.
The Sabres play the Stars in Dallas on Saturday night.