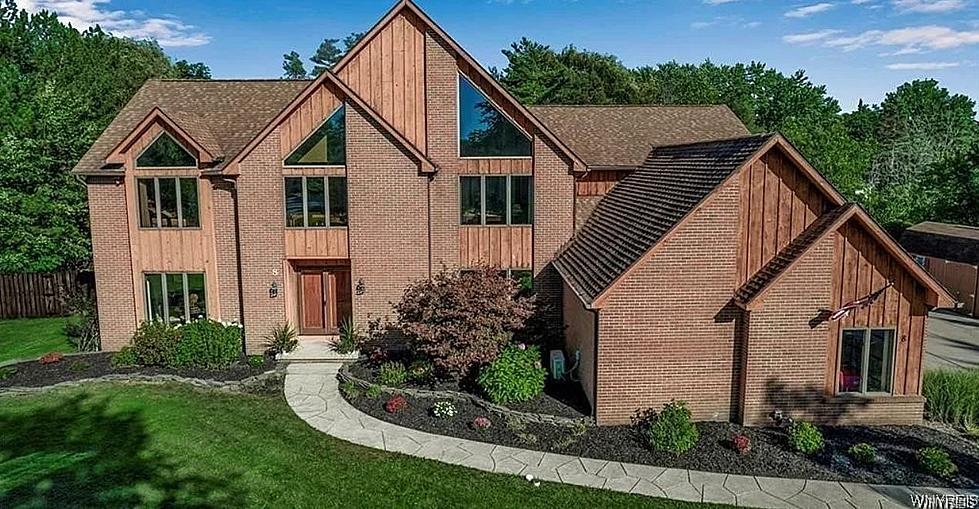 Expensive Western New York Home Has Its Own 'Cheers' Bar
Credit: Zillow
There are so many great homes in Western New York. This area may not have as many crazy expensive homes as other cities such as Los Angeles, New York City, Chicago or Miami, but there are many more than most think.
There are also homes with cool features, even ones that take something from famous television shows.
If you grew up on '80s and '90s sitcoms, then you probably know all about Cheers.
The show ran 11 seasons, from 1982 to 1983 on NBC. It starred Ted Danson as Sam Malone, Shelley Long as Diane Chambers, Rhea Perlman as Carla Tortelli and George Wendt as Norm Peterson, among others. It was one of the most popular shows on TV when it was running, and became just as popular when it went into syndication; that's how I first started watching it.
This home for sale in East Amherst has its very own Cheers-themed bar.
The huge house has over 5,000 square feet and is listed for $860,000 on Zillow. It has five bedrooms and bathrooms, with its own backyard pool.
The man cave in the basement has a giant pool table, couch and that bar which clearly takes inspiration from the popular comedy show from the height of network sitcoms.
There's even a handyman workshop and a workout room. The pool is saltwater with its own attached spa.
The bar looks phenomenal. It has a classic look about it, like you're being transported back in time 30-40 years ago. It's so dazzling.
Check out some photos below.
Western New York Mansion Has a 'Cheers' TV Show Bar
This huge home in East Amherst features an incredible basement, complete with a 'Cheers' bar.
Jordan Poyer and Rachel Bush Selling Buffalo Home
Buffalo Bills safety Jordan Poyer and his wife Rachel Bush have
listed
their Orchard Park home for sale.
$1 Million Orchard Park Home Looks Like It Belongs on HGTV
This $1 million home for sale in Orchard Park looks like it could be featured on HGTV.