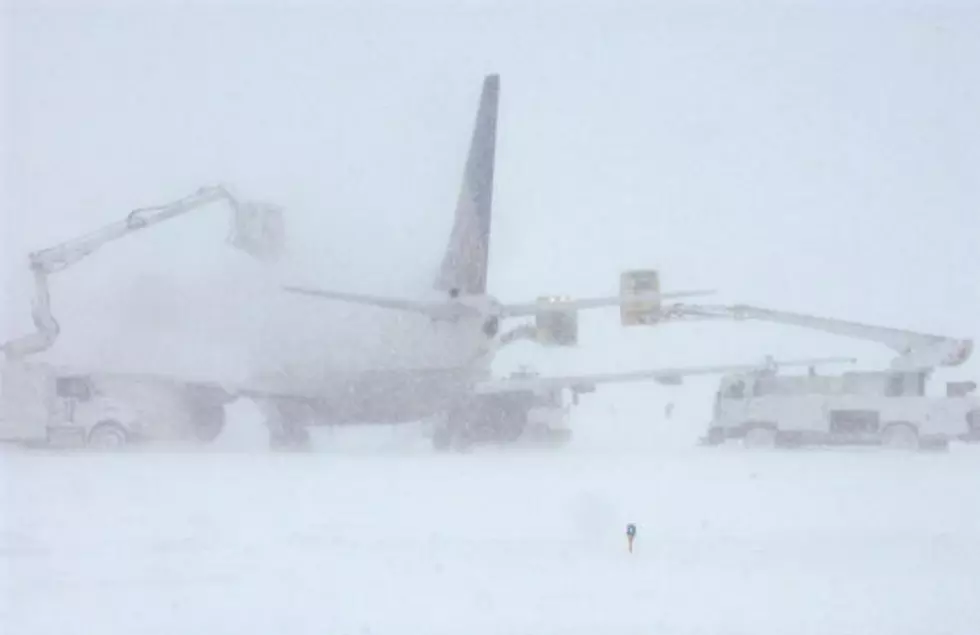 Blizzard Storm Coming to New York State In Time for Christmas
Getty Images
It feels like Mother Nature hasn't let up since mid-November, across the Midwest and northeast. Snow, rain and wind have been the story for the last four weeks, as we have faced what is one of the coldest and snowiest holiday seasons in recent memory.
New York State, especially those off Lake Erie and Lake Ontario, just dealt with more snow this past week, which saw amounts anywhere from a few inches to a few feet.
If you're looking for a white Christmas in 2022, you're in luck. Mother Nature has at least one more trick up her sleeve.
There's a winter storm brewing up for the Midwest and northeast, which will cause havoc for many looking to travel out of state for the Christmas holiday. Even local travel may be quite difficult in this potential storm, which looks likely at this point.
Heavy snow will be accompanied by a rapid drop in temperature and the winds will be the biggest problem. The combination of snow and wind in New York will create blizzard conditions, with the track of the storm being between December 22nd and Christmas Eve.
Christmas Day will see extremely cold temperatures, with potential for lake effect snows.
The early forecasts are still too young to give exact snow totals, but the models looks scary.
While this likely won't hold true for exact snow totals, Friday in Buffalo is calling for 5-8 inches of snow, with 25-35 mph sustained winds; which would cause nearly impossible driving conditions.
This storm will also cause heavy rain and winds for states who won't get cold enough for snowfall, but coastal flooding and a mass delay in flights will cause a nightmare for holiday travelers.
If you need to get shopping and other holiday preparations done this week, do it before Thursday. Both the 22nd and 23rd look very bad.
18 Epic Upstate New York Christmas Items For Sale Right Now on eBay!
If you are stumped when it comes to giving a Christmas gift to someone this year, how about giving them a little piece of Upstate New York?
Here is a list of 18 "Upstate-themed" items for sale on eBay right now. These include artwork, nostalgic antiques and collectibles, iconic Upstate foods, unique jewelry, funny items, and more. But hurry, all of these items were for sale when this gallery was published and they may be gone when you check it out. I mean, who doesn't want a Buffalo chicken wing Christmas ornament this year? Right?
With so many to choose from, what is your favorite item on this list? Well, watch for my pick for "top gift on this list." You will see it, and trust me if you don't buy it....I will!
19 Unique Upstate NY Christmas Gifts On Amazon Today
If you are stuck giving a gift to a certain loved one this year....think Upstate New York. Here is an eclectic list of 19 items, all reasonably priced, and all on Amazon right now. They reflect our region's history in a most unique way, from a wine bottle paying tribute to native daughter Lucille Ball, to a half gallon of real, gooey scrumptious Upstate Maple syrup, to a cookbook from a favorite Catskills diner, and to a 1,000 piece puzzle featuring dozens of favorite area craft beers. Order now!
15 Walk and Drive Thru Light Displays in NY to Get You in Christmas Spirit
There are a number of walk or drive-thru holiday light displays around New York to take the family and get in the holiday spirit.