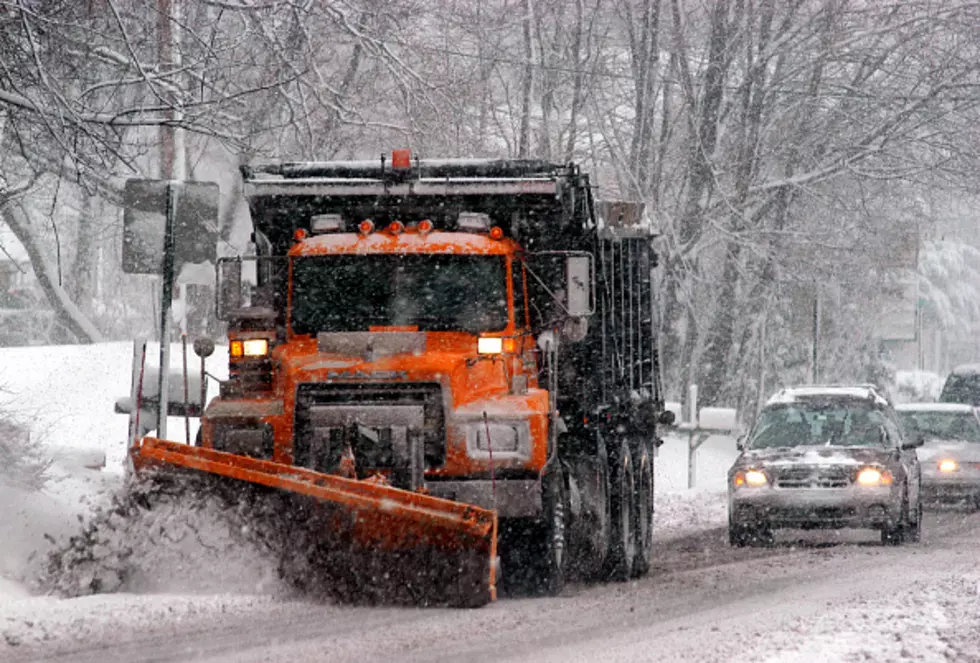 Coldest Christmas In Decades Coming to New York State
Getty Images
We're just over one week away from Christmas Eve and Christmas Day. Now is the time when the panic begins to set in for those looking to finish up holiday shopping and start making those last-minute preparations for the holiday parties that are soon going to happen.
Knowing what weather to expect for the holidays is something everyone wants to know. "Will we get a white Christmas?" "Will there be any snow or even warmer than usual temperatures?"
This December has featured colder temperatures than recent years and that will not change, as we head into next week.
Most of New York State is basically guaranteed to get a white Christmas, with lake effect snow warnings in effect for Western New York and in Central New York, off Lake Ontario.
The temperatures will only peak out in the 20's and low 30's next week and for the 23rd, we could see another significant snowfall for regions in the state, with bitterly cold temperatures for Christmas Eve and Christmas Day.
AccuWeather is forecasting what is expected to be the coldest Christmas for the Midwest and Northeast in "decades"...
Temperatures will be in the teens or 20's for both Christmas Eve and Christmas Day, with wind chills potentially even colder.
For places like Chicago, highs could be in the teens and wind chills in the negatives.
The threat of more snow is a storyline as we get closer to Christmas too. We know many will get a healthy amount of snow this weekend, but next week will feature even more snow.
It's going to feel like the Christmas carols we sing every holiday season; "Sleigh Ride" may be a reality this year on Christmas Day.
18 Epic Upstate New York Christmas Items For Sale Right Now on eBay!
If you are stumped when it comes to giving a Christmas gift to someone this year, how about giving them a little piece of Upstate New York?
Here is a list of 18 "Upstate-themed" items for sale on eBay right now. These include artwork, nostalgic antiques and collectibles, iconic Upstate foods, unique jewelry, funny items, and more. But hurry, all of these items were for sale when this gallery was published and they may be gone when you check it out. I mean, who doesn't want a Buffalo chicken wing Christmas ornament this year? Right?
With so many to choose from, what is your favorite item on this list? Well, watch for my pick for "top gift on this list." You will see it, and trust me if you don't buy it....I will!
WOW!! 12 Of the Most Eye-Popping Upstate NY Christmas Stores
If you're looking for some of the best Christmas gift shops in the state, look no further!
16 Gorgeous and Historic Christmas Tree Farms in Upstate New York
There are over 100 Christmas tree farms scattered all across the Empire State. And you can get just about anything you wish for at these farms. All sorts of tree varieties, gift shops with wreaths, swags, and holiday crafts, plus sleigh rides, family adventure cutting down your new tree, and even a bonfire at night. You will find all of this and much more on this list. Plus, how about a tree farm that specializes in colored trees? Yes, in five colors! You'll see them here, and they are gorgeous!