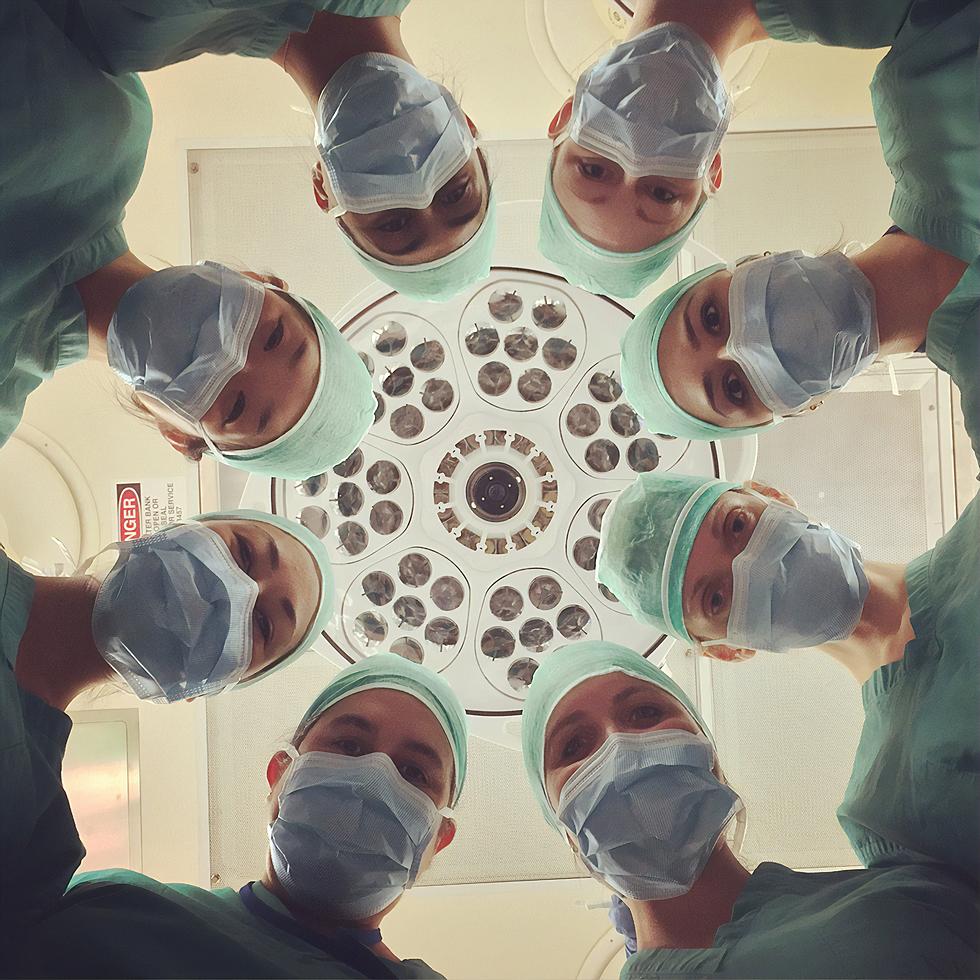 The Delta 'Plus' COVID-19 Variant has been identified by health officials in the United Kingdom. The UK government made the announcement a few days ago,
The Delta variant sub-lineage known as Delta AY.4.2 was designated a Variant Under Investigation (VUI) by the UK Health Security Agency (UKHSA) on 20 October 2021 and has been given the official name VUI-21OCT-01.
Like New York State, most of the current COVID cases in the UK are the Delta Variant, but health officials say that Delta Plus cases are increasing. The latest data provided by the UK Health Security Agency indicates that its 6 percent of positive cases. It has been found in all 9 regions of England.
With John F. Kennedy International Airport in Queens and Newark Liberty International Airport in New Jersey being two of the 13 airports in the United States that allow flights to and from the UK, there is a good chance that an infected traveler from the country could unknowingly expose New Yorkers to the Delta Plus Variant.
The U.S. Department of State specifies that all foreign national visitors must be fully vaccinated,
The new travel policy requiring foreign nationals traveling to the United States to demonstrate proof of full vaccination against COVID-19 will take effect November 8.
According to the most recent data (2019) provided by the Department of Homeland Security, 7.5 million nonimmigrant travelers arrived in New York.
Nonimmigrants are foreign nationals granted temporary admission to the United States.The major purposes for which nonimmigrant admissions are authorized include temporary visits for business or pleasure, academic or vocational study, temporary employment, and to act as a representative of a foreign government or international organization.
While international travel has decreased since the beginning of the pandemic, travel has increased in 2021. The United Kingdom was among the top nation for nonimmigrant admissions into the U.S. in 2019, with 5.3 million visitors coming from the country.
Even with that said, we have seen many breakthrough cases, where vaccinated people are still able to be infected with COVID-19. Here in New York, breakthrough cases are 0.9 percent of the fully vaccinated people, as of October 17, according to data released by the NYS Department of Health.
112,966 laboratory-confirmed breakthrough cases of COVID-19 among fully-vaccinated people in New York State, which corresponds to 0.9% of the population of fully-vaccinated people 12-years or older.

7,629 hospitalizations with COVID-19 among fully-vaccinated people in New York State, which corresponds to 0.06% of the population of fully-vaccinated people 12-years or older.
We'll have to wait and see if the Delta Plus Variant comes to NY and if it does, how it affects us.
Answers to 25 common COVID-19 vaccine questions
Vaccinations for COVID-19 began being administered in the U.S. on Dec. 14, 2020. The quick rollout came a little more than a year after the virus was first identified in November 2019. The impressive speed with which vaccines were developed has also left a lot of people with a lot of questions. The questions range from the practical—how will I get vaccinated?—to the scientific—how do these vaccines even work?
Keep reading to discover answers to 25 common COVID-19 vaccine questions.
COVID-19 Vaccination Requirements for Major NY Sports