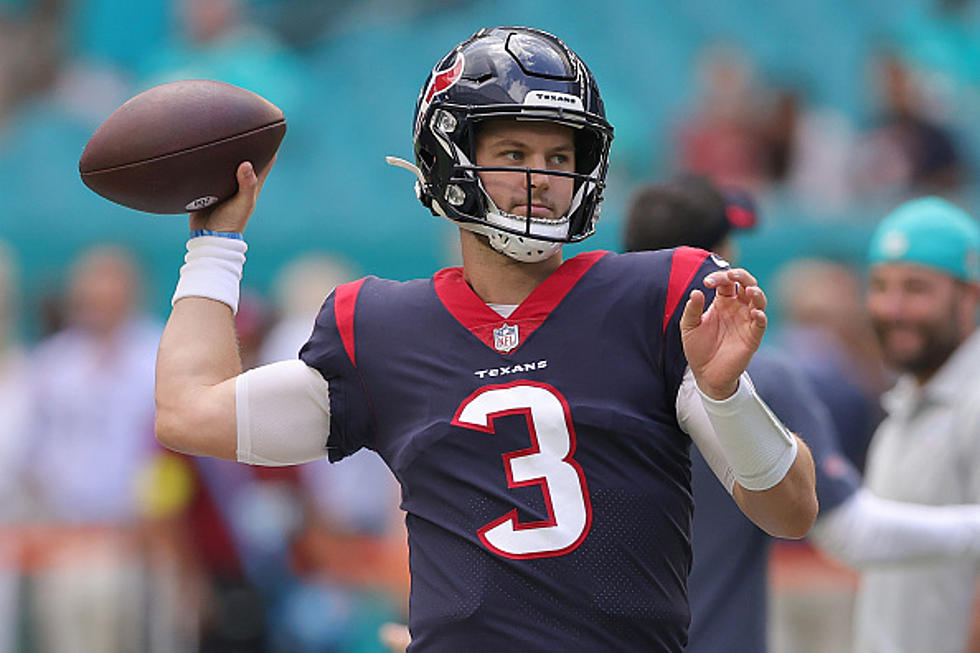 New Bills Players Call Chicken Wings, "Buffalo Wings"
Getty Images
The Buffalo Bills have made some changes to the roster over the last week, as the start of free agency is in full swing across the NFL.
The Bills surprised many by re-signing safety Jordan Poyer, after the all-pro safety tested the free agent market and opted to re-sign back in Buffalo.
The Bills also released wide receiver Isaiah McKenzie, since they signed a few other notable free agents, including a speedy wide receiver from the New Orleans Saints.
The Bills signed free agent wide receiver Deonte Harty. The 26-year-old receiver hasn't made a huge contribution in the NFL so far but he will be useful in the Bills' pass-heavy system as a slot threat and can return kicks.
However, he had to be corrected by the Bills' PR staff when they decided to show their new free agent signings some Buffalo photos, asking "what they were?"
When they were shown a photo of a chicken wing, Harty said "that's a Buffalo wing."
The Bills' social media team said, "that's a chicken wing; don't say Buffalo wings in Buffalo."
Harty shrugged his shoulders.
Not to be outdone, new Bills backup quarterback Kyle Allen also called it a "Buffalo wing."
All three players (including offensive lineman Connor McGovern) has no idea what sponge candy was. They thought it looked like cake wrapped in chocolate, which isn't that far off but it's honeycomb encased in chocolate.
Harty should be one of the Bills slot receivers, but there's been talk that general manager Brandon Beane will target a wide receiver with one of the Bills' first two selections in the 2023 NFL Draft.
15 Hilarious Buffalo-Themed Coffee Mugs For Bills Fans And More
In honor of National Coffee Day, here are fifteen sweet mugs to hold your hot cup of joe while proclaiming your love for Bufflalo.
22 Famous Buffalo Sports Phrases Every Die-Hard Bills and Sabres Fan Knows
Being a sports fan in Buffalo is sometimes like knowing a different language. Here are 22 of our favorite Buffalo sports phrases you already know if you're a huge fan! And if you're new here, here's how to catch up.
The Top 40 Pizza Places in Western New York
The best pizza spots in Buffalo!