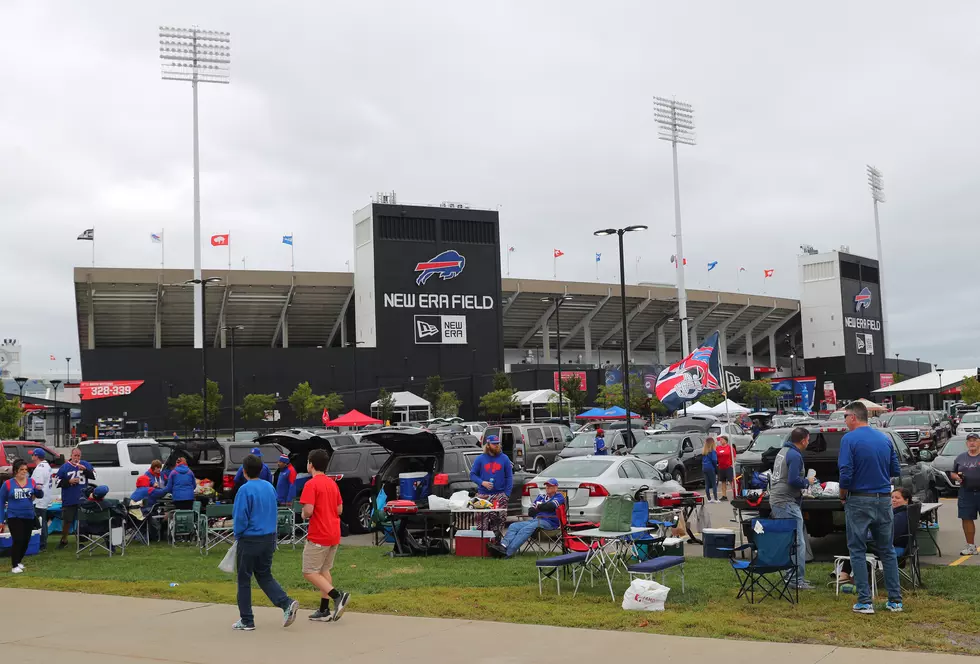 Discussions Happening To Allow Fans in the Stadium For Bills Next Home Game
Getty Images
There were no fans at Bills Stadium for the first tow games of the 2020 regular season, against the New York Jets and Los Angeles Rams.
Enter your number to get our free mobile app
However, as was thought before the season began, there is hope that fans will be allowed into the stadium for the Bills third home game in October, which would be Thursday Night Football against the Kansas City Chiefs on October 15th.
According to WKBW, Erie County Executive Mark Poloncarz, says he has a call with "key stakeholders" on Tuesday, in which they will discuss allowing fans back in the stadium for the next Bills home game.
Poloncarz says that the Bills are looking for (and would need) New York State permission to host 9,000 fans to attend the next home game against Kansas City on October 15th.
Poloncarz added that he believes up to 7,000 fans would be "feasible" if there are timed entries and exits, which has happened in other NFL stadiums that have allowed limited capacity in the first three weeks of the 2020 season.
According to Poloncarz, "longtime season ticket holders" will likely get first priority for seating.
We will see what New York State says, as it is ultimately up to them to green light this, since the state mandate in place doesn't allow spectators for professional sporting events at the moment.
Buffalo Bills Top 10 All-Time Winningest QBs