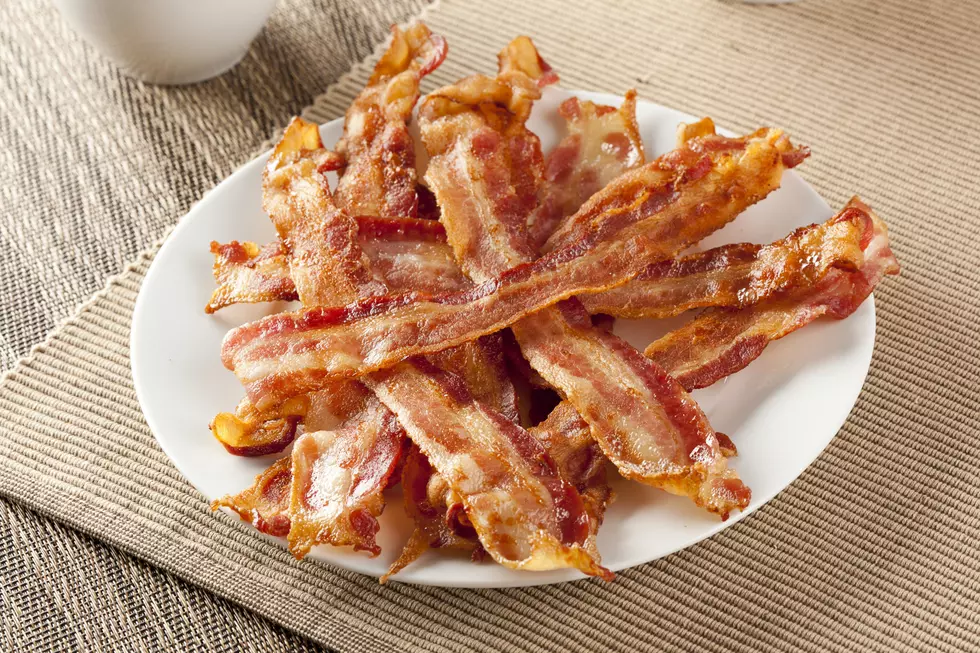 Dream Job Offers $1000 To Test Bacon For A Day
Brent Hofacker
How much would you need to get paid to work a dream job?  Would $1000 be enough to make you want to do a job that most would love to do?
There is a restaurant on the West Coast that is offering one person a chance of a lifetime.  It's a job that will require you to test bacon for a day.
A West Coast restaurant chain called "Farmer Boys" is offering a position as their "bacon-tern" and trying all of the bacon items on their menu.  That means you'll be trying the Bacon Boy Cheeseburger, Farmer's Burger, and Farmer's Chopped Cobb Salad, plus rating the bacon slices on things like thickness, flavor, and more.
"At Farmer Boys, we're firm believers in customer feedback and listening to our guests, and we felt that hiring our first ever Bacon Intern would add another layer to that philosophy and help make our food as pork-tacular as it can be," - Larry Rusinko, vice president and chief marketing officer of Farmer Boys 
Picture it - your job is to test bacon.  Seriously...that's what your job entails.  And they're going to pay you for it.  Sounds great right?  But what if they pay wasn't great?  Would you still want to do it?  Because the gig only pays $1000.
So what do you need to do to land the job?  Here are the requirements:
Apply for the Bacon Intern position by posting a fun and engaging photo or video on their personal Instagram account explaining why they would be the best Bacon Intern for Farmer Boys. Applicants must tag ​@FarmerBoysFoods​ in the post and use the hashtag #FarmerBoysBaconIntern in their caption. Accounts must be set to public to be considered. All entries must be submitted by Tuesday, August 20 to be considered.Candidates must be 18 years of age and a certified lover of all things pork. Additionally, the position is based in Southern California, so applicants must be willing to commute for the internship. All rules and eligibility can be found at
https://www.farmerboys.com/official-rules-bacon-intern-at-farmer-boys/​.
Here's how I look at it...if you're doing something you love, you aren't really working anyway.  So the money is just kind of a bonus right? $1000 to eat bacon?  I'm eating bacon already and getting nothing...bring on the cash!