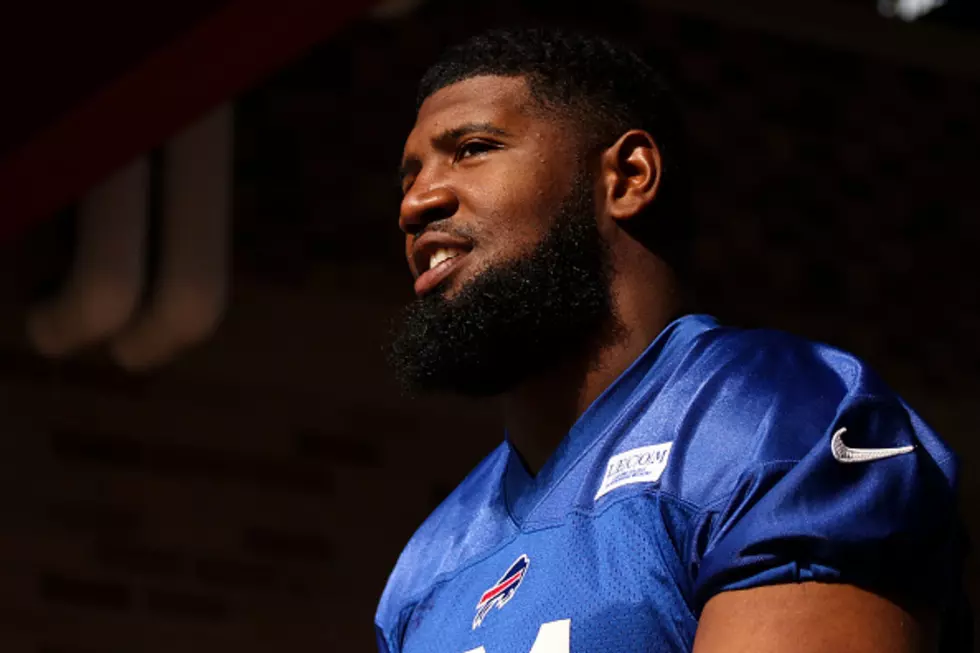 Ed Oliver Plays Cameraman At Bills Training Camp [WATCH]
Getty Images
The Buffalo Bills kicked off day four of training camp at St. John Fisher University in Rochester on Wednesday.
Centerstage this day was offensive coordinator Ken Dorsey, who spoke with the media just before Wednesday morning's practice began. Dorsey discussed many things, especially on the new weapons he will have on offense this season.
The defense has been very impressive at camp so far and one of the main parts of that defense is Ed Oliver.
The fourth-year defensive tackle will be asked to anchor the defensive line and stop both the pass and the run. He will also be critical in freeing up room for others to rush the passer, like Jordan Phillips, Gregory Rousseau and Von Miller.
Oliver also likes have fun at practice, which was made evident on Wednesday.
Oliver decided to take over one of the television cameras and play cameraman with teammates, including Von Miller.
I love the dancing that Miller did while doing the camerawork as well. He got a laugh from both his teammates and media members.
The Bills will put on the pads this weekend for the first time in training camp. That's usually a good indication of who will be performing well in the preseason and into the regular season.
The reason teams don't do a lot of full pad practices in camp is to not overwork the players, in preparation for the hits they will take in the regular season.
Complete List Of Buffalo Bills Available On Cameo
17 Recipes They Have To Put In The Bills New Cookbook
Top 50 Summer Restaurants in Buffalo and Western New York
Check out some of the best spots for food and drinks this spring and summer across Western New York!