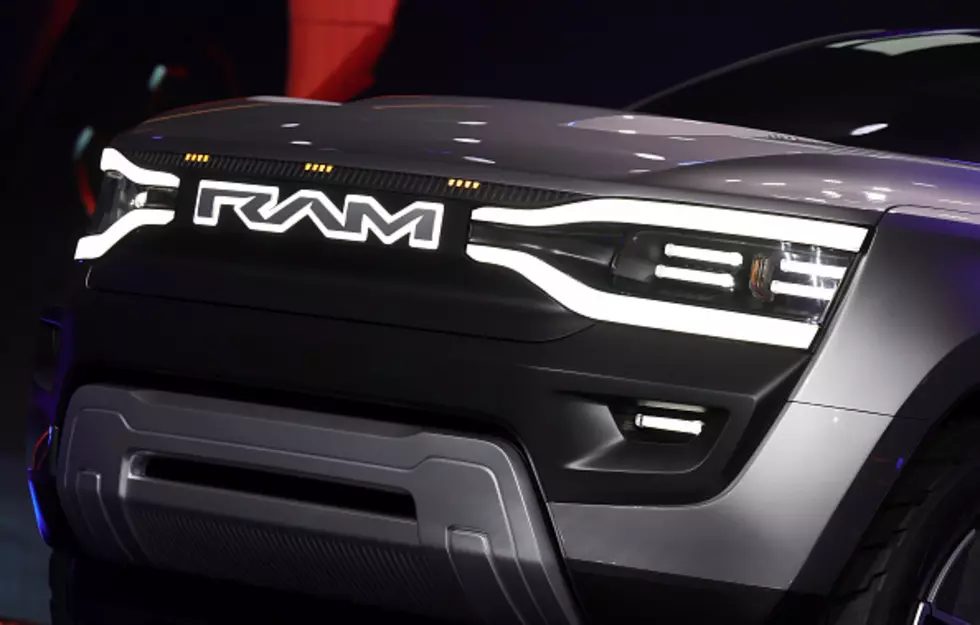 The Perfect Pickup Truck For New York State
Getty Images
New York is getting ready to make more changes over the next couple of years when it comes to the vehicles we drive. For now, it's best to plan ahead and be ready for those changes and if you love pickup trucks, there may be one that is ideal.
Over the next couple of years, New York will require the sale of vehicles that don't have emissions.
The regulation will build upon existing regulations enacted in New York in 2012 by requiring all new sales of passenger cars, pickup trucks, and SUVs to be zero-emission by 2035.
For those of us who love trucks and larger vehicles, this change may be tough. However, Ram has a truck that not only looks cool, but claims to have the power that we want to haul and tow.
Ram Revolution Pickup Truck
Ram is dubbing "the leader in all the areas customers care about the most," including electric range, towing, payload, and charge time. Ram isn't giving out hard numbers around most of those specs, but with pickup trucks set to be the next great frontier for EVs, it will need impressive figures to be a top competitor.
I have been driving trucks my entire life. I pull a 32 foot camper and use my truck for just about everything. I have to admit, the price of gas and diesel these days has been brutal and I have changed the way I look at EV's. I worry that in Western New York, we are not prepared for EV's. There simply are not enough charging stations and what about the weather? I need to learn more about the reliability of EV trucks before I commit to owning one.
Rudest Drivers In New York State Tend To Drive These Vehicles?
Is it just us, or do the tailgaters, speeders and rude drivers tend to drive these vehicles?
Some of the Oldest Stores in Upstate New Year (A 113 Year Old Ford Dealership??)
As the new year begins, lets take a moment and give a rousing cheer for some businesses in Upstate New York that have welcomed in way more than one new yea's eve.
How about a 96-year old Chinese Restaurant? A 135 year old jewelry store still in the same family? A 156-year-old department store? And how about the oldest Ford dealership in New York State (113 years!). All in Upstate New York..
Congratulations to all of these legendary businesses who have kept their doors open for generations!