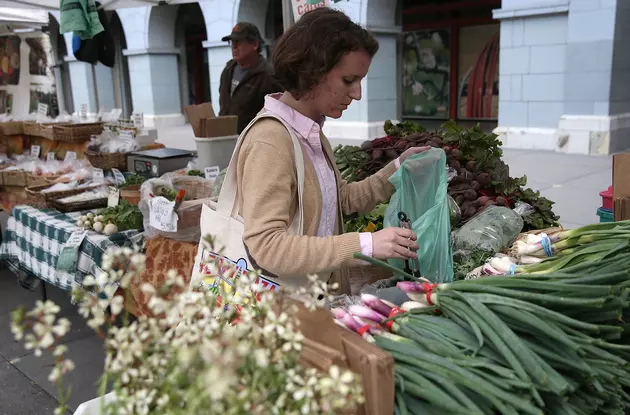 Elmwood Village Farmer's Market Opens Saturday, May 12th
Getty Images
If you're like me you love a good Farmer's Market! One thing about living in Western New York there are plenty Farmer's Markets to visit. If you can't find one, then you're not looking hard enough. I live in the Kenmore area so the Elmwood-Bidwell Parkway Farmer's Market is pretty convenient for me. The market is open rain or shine, May 12 through November 24 at the corner of Elmwood Avenue and Bidwell Parkway in Buffalo's historic Elmwood Village. Market hours are 8 a.m. to 1 p.m. Come visit ... and bring a friend!
the Elmwood Village Farmers Market is considered by many to be the best market of its type in Western New York. In fact, several local publications have honored the market for its fresh produce and family friendly atmosphere.
Wine-tasting has become a favorite activity at the Elmwood Village Farmers Market, so during the 2018 several local wineries are scheduled to make appearances at the  market.