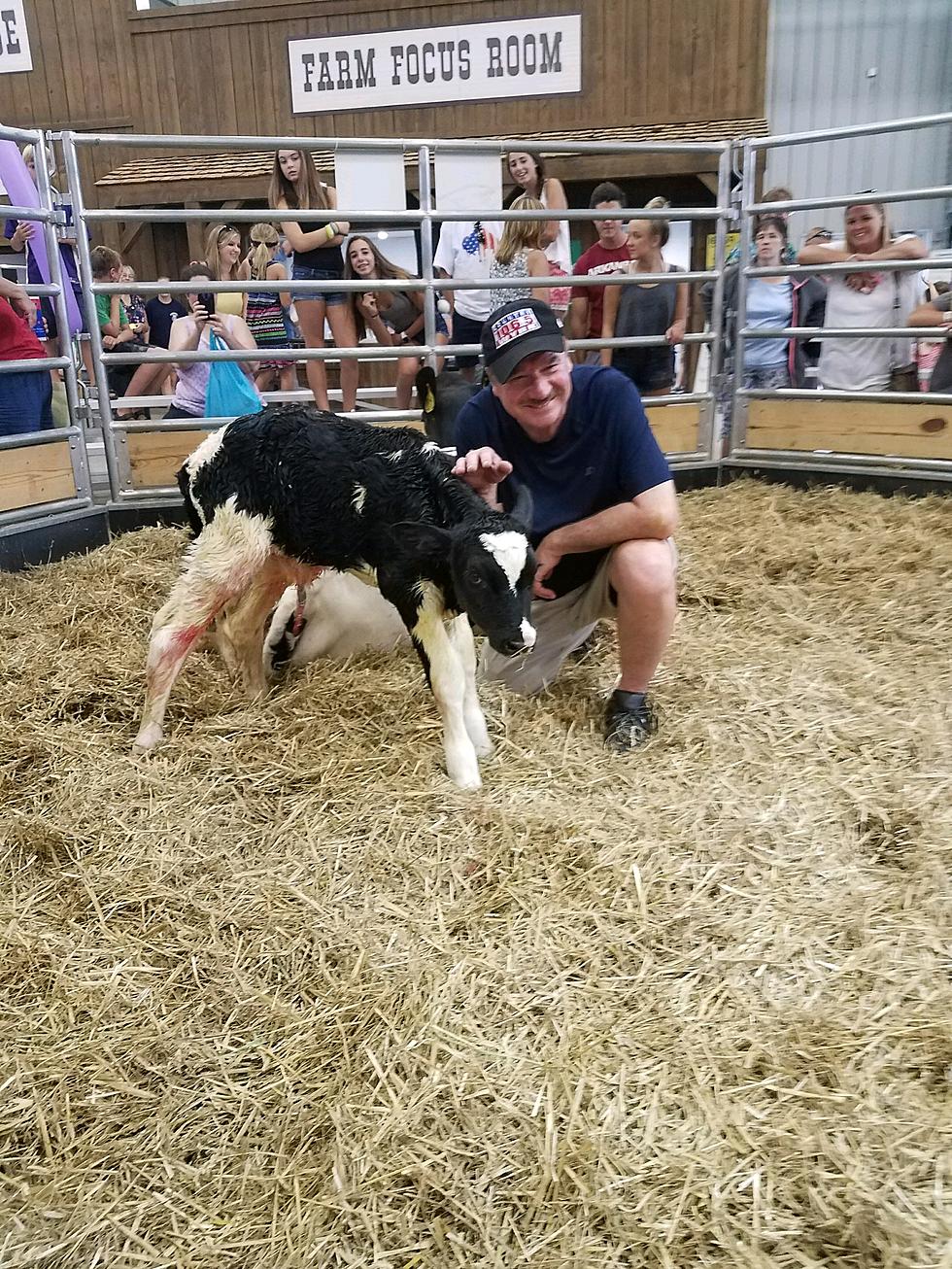 Erie County Fair Accepting Applications for Fair Camp
Dale Mussen photo
For the 11th straight year the Erie County Agricultural Society will offer kids a chance to become members of Fair Camp.  It's a two and a half day experience where kids and their parents can stay at the fair, sleeping overnight in a barn, helping with farm chores, showing animals in a livestock competition and to work behind the counter in a fairgrounds concession stand.
There are two sessions, limited to a maximum of six kids between the ages of 8 to 10 and an accompanying parent.  The dates for the two sessions are Friday-Sunday (August 9th - 11th and August 16th - 18th) during the Fair.
Each camp session is under the direction of trained camp counselors who give kids training on how to handle and care for farm animals and a behind-the-scenes look at the fair.  The kids and their accompanying parent will stay in the "hay loft" inside the Agriculture Discovery Center right on the Fairgrounds.  Meals and entertainment are included.
Applications are available online at ECFair.org/p/other/faircamp.  Deadline for entering is May 6th.  There is no cost to apply or for the camp.
It's paid for by the Erie County Agriculture Society.  Questions can be directed to the Fair's Agriculture Education Office at 716-649-3900, ext. 6499 or by email aklein@ecfair.org.