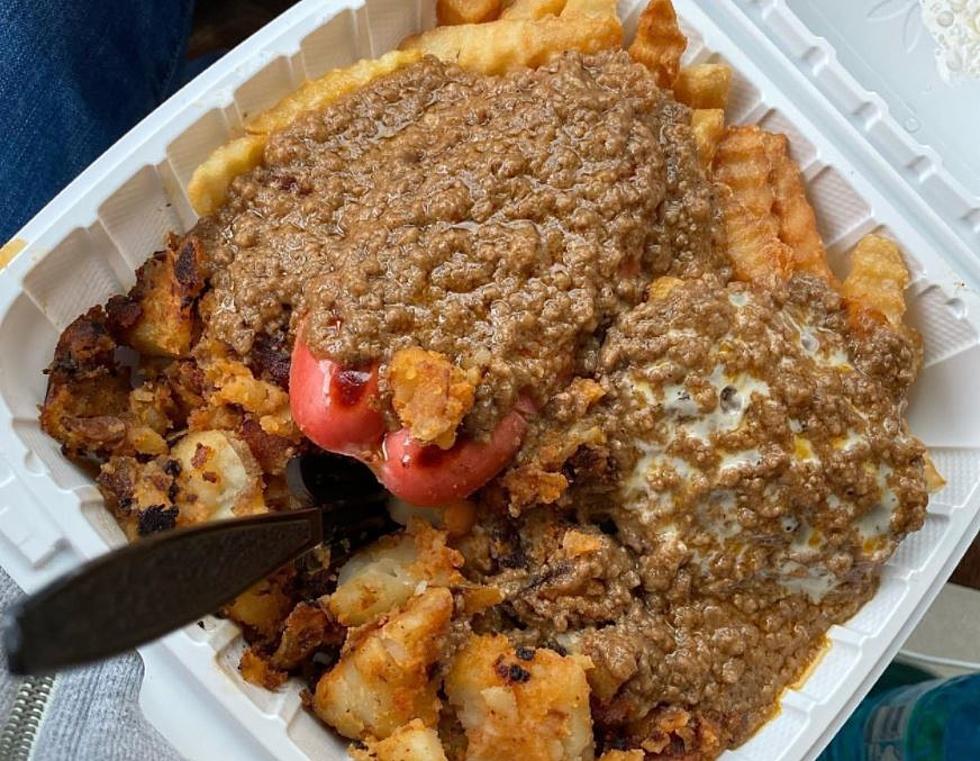 Famous New York Restaurant Still Open Despite Claims Otherwise
Photo Credit: Dave Fields/TSM2021
A famous YouTuber made a major mistake on a national TV show and now is catching lots of clap back from a famous New York restaurant and its fans.
On Thursday during an appearance on The Today Show, Andrew Rea the start of Binging With Babish made a major error when talking about a VERY FAMOUS restaurant in New York.
On the show, Rea who is a native of Rochester, NY was making the dish that the city is most famous for "The Garbage Plate". While he was in the middle of the segment he mentioned that it was sad that the place where the garbage plate was created is now closed.
Well, it turns out that the Rochester native hasn't been home in a while, since Nick Tahou's where the "Garbage Plate" was created and the name trademarked, is still open for business.
The owner of Nick Tahou's took to Twitter to correct the Youtube star, stating that the restaurant is still, in fact, open, and that the term "Garbage Plate" is a trademark and that the chef is using the name illegally.
Andrew Dea also took to Twitter to offer an apology to Nick Tahou's for the major mistake. He also announced that he made a donation to a Gofundme account where the money raised is used to help feed essential workers.  
I attended school at SUNY Brockport and trips to Nick Tahou's was almost a weekly thing when we were students. "The Garbage Plate" is to Rochester, NY like Chicken Wings are to Buffalo. This would be like someone on national TV making soggy wings and then saying The Anchor Bar is closed.
You can see the NBC Today Show segment HERE.
10 Fast Food Restaurants We Want In New York State
Fast food restaurants that we want in New York State.
15 Awesome Buffalo Restaurants For Comfort Food
Check out some of the best places for comfort food in Western New York.
6 Foods Buffalonians Want To Claim As Their Own
Here are the most popular foods in American that people in Western New York would love to claim for Buffalo and the 716.