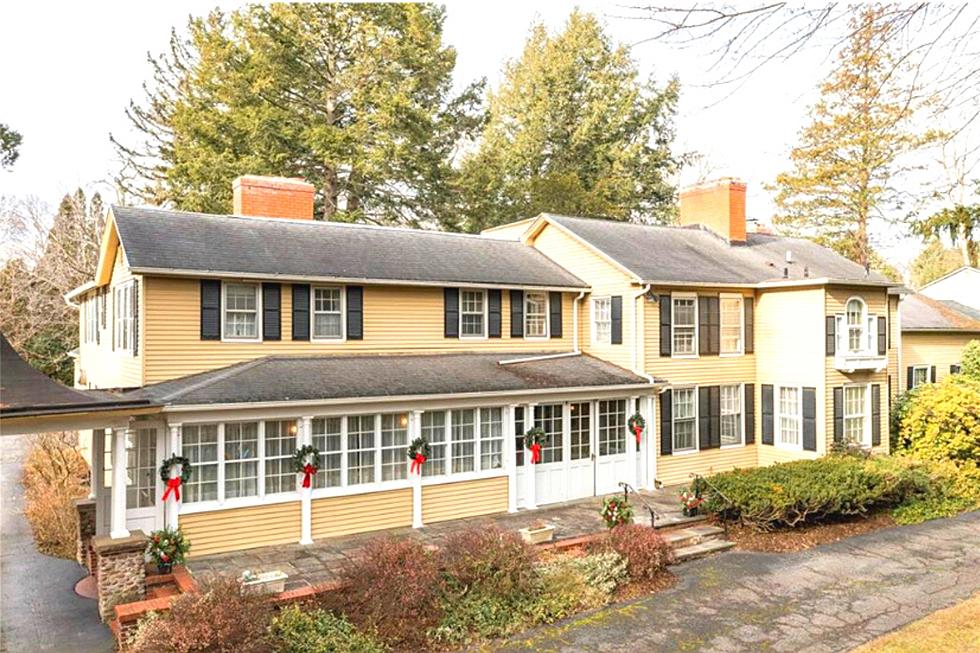 See This $1.2 Million Historic Farmhouse-Turned-Mansion For Sale Nearby
Redfin/Canva
Anyone that's in the market to buy a house knows that buying an older home can be risky. You never know what kinds of headaches await you once you sign on the dotted line, and you may end up sinking more money than you originally planned into your big purchase. 
But sometimes, it's worth the gamble if it's the perfect house in an ideal location. Is this historic mansion for sale in Western New York worth it?
The small town of Pittsford, New York - just outside of Rochester - is no stranger to luxurious homes. Several of Western New York's wealthiest residents live in Pittsford and are attracted there thanks to the town's pristine golf courses, popular restaurants, and high-ranking school districts.
However, a mansion that recently went up for sale there at 3901 East Ave. isn't your typical rich person's playground. It's actually a former farmhouse that's nearly 200 years old and was renovated in the early 1900s to become the massive home it is today. 
Like any old home, this residence definitely could use some updates. Considering the house is listed at $1,200,000, its features are super dated and feel very retro (not in a good way). And with its age, the future owner is bound to run into some problems. That could be why, according to Zillow, this property has been on the market for over three months.
That being said, this historic house has a sprawling layout, and boasts many unique and quirky features inside and out. If someone with deep pockets is willing to spend some serious cash and take the time to update it, this farmhouse/mansion has the potential to be a fantastic place to live.
If you've always dreamed of living in a 7,500 sq. foot farmhouse-turned-palace with 8 bedrooms, 12 bathrooms, 6 fireplaces, 2 kitchens (yep!), a library, a ballroom, and a fishing pond, keep scrolling to see if this could be the future home for you! (Once you win the lottery, of course.)
$1.2 Million Farmhouse-Turned-Mansion In Western New York
Historic Million-Dollar Condo For Sale In Buffalo
Wait until you see the stunning views of the city.
Golf Simulator Comes with This New York Home
This incredible, tucked-away property is in a prime spot with a unique situation.
Check Out This Million Dollar Home In East Aurora [PHOTOS]
The most recent million-dollar home sold in East Aurora could easily be one of the most striking Western New York homes out there.