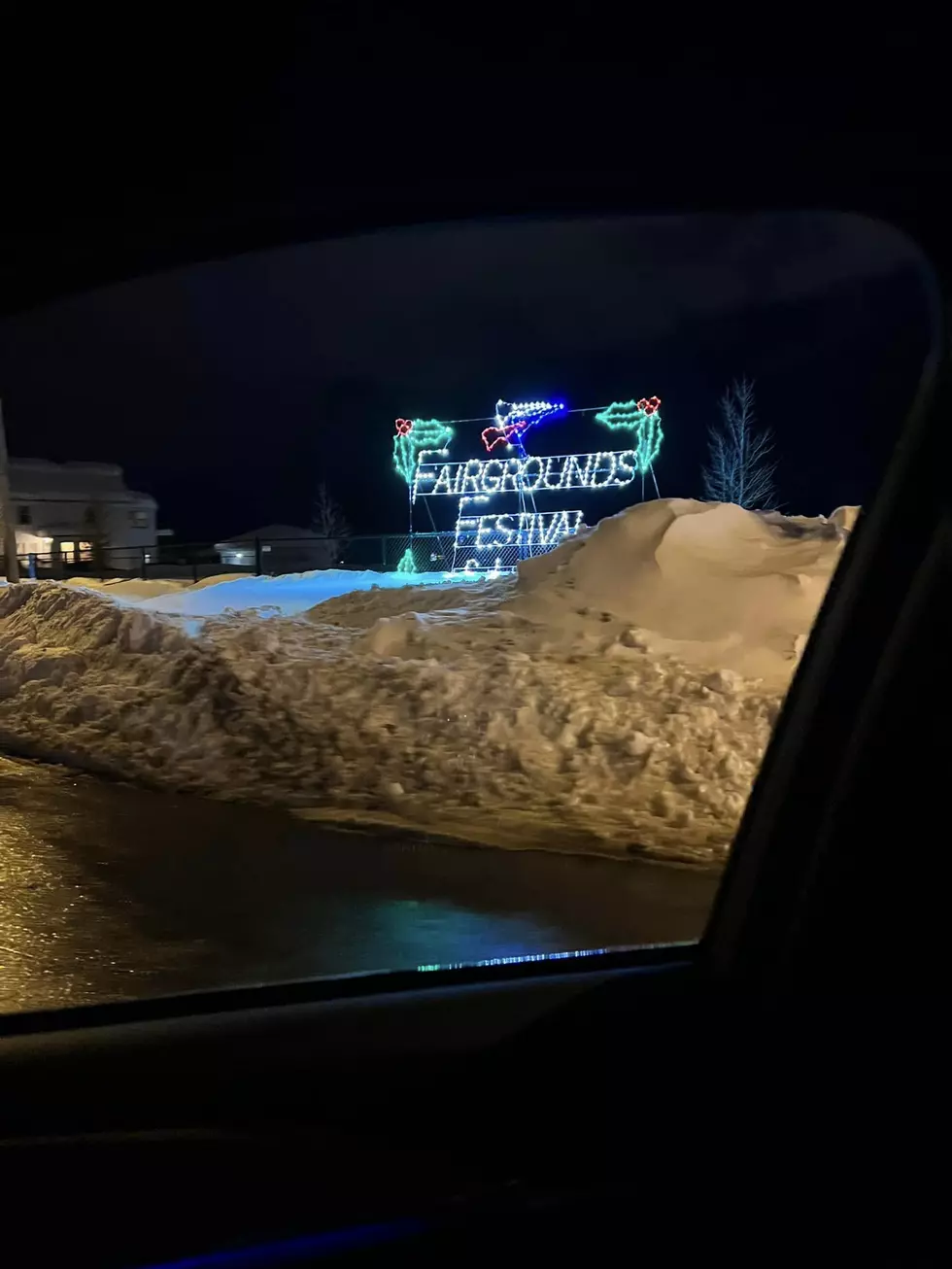 Fairgrounds Festival Of Lights Postponing Opening Day
(Facebook via Jessica Underberg)
If you were hoping to get the holiday season started with a trip to the Fairgrounds Festival of Lights this weekend, unfortunately, it will have to wait.
Some people have a hard rule that you can't do anything with Christmas until Thanksgiving is over.  No Christmas music, no Christmas movies, and no lights go on the house until after turkey.  But then, all bets are off.
For a lot of people, that means a weekend that starts with a day full of Black Friday shopping, then a trip to the Fairgrounds Festival of Lights in Hamburg.  But this year, that weekend is going to have to be pushed off a week.
According to a press release from the Fairgrounds Festival of Lights, opening day is going to be pushed off until December 2nd, 2022 at 5:00 pm due to the huge snowstorm that just fell in Western New York last weekend. Many people are still trying to shovel themselves out of their driveways as crews continue to open up the streets so that people can drive.
Hamburg was one of the heaviest hit areas in Western New York receiving over 80 inches of snow.  They've called in reinforcements to help clear the snow.  The goal is for people to be able to see the entire display instead of just the tops of them!
So the scheduled dates that they will be open for now is:
December 9-11
December 16-18
December 19-23 (This weekend will include an expanded nightly schedule)
They will have a limited number of tickets available per night and your tickets must be purchased in advance at www.FairgroundsHoliday.com.
10 Awesome Buffalo Restaurants For The Holiday Season
10 great restaurants for the holiday season in Western New York.
6 Delicious Drinks That We (Mostly) Only Drink During The Holidays
Best 13 Places Where You Can Find Bills Gear For The Holidays
Here are the best 13 places where you can find the perfect gift for your loved ones -- Bills gear!