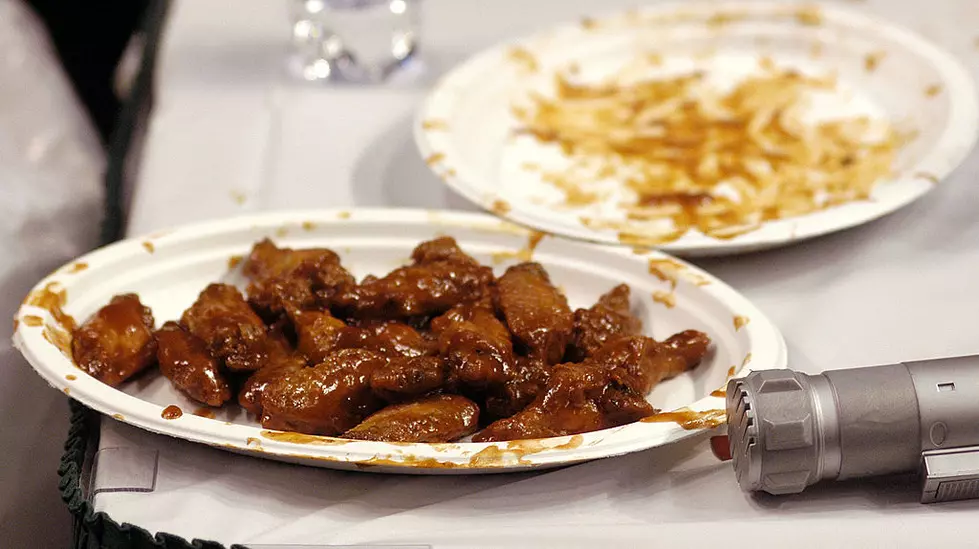 3 Foods That Look Awful But Taste Amazing in Western New York
Getty Images
If there is one thing that people who live in Buffalo and visit the Buffalo area can agree on is that food here is amazing.
Just about everyone I know who has moved away has said the same thing, that they miss the food.
With all of the great foods that come from Western New York, there is this one thing that we all should likely agree on.
Listen To Ed-Nice Every Monday Through Friday At 10 AM on Power 93.7 WBLK
Some of the best-tasting foods in Western New York just look plain nasty. Like totally unappealing, but regardless of how it looks, it all tastes great!
Garbage Plate
If you've ever seen a Garbage Plate, then you know the look is not appealing. Just think about it: home fries, hot dogs, hot sauce, macaroni salad, burger meat, raw onions, and baked beans...all piled on top of each other on the same plate. Sounds gross right? Yes! But it tastes amazing. If you've never had a garbage plate, then you need to give one a try.
Texas Red Hots
If you've ever been to any of the greek run Texas Red Hots restaurants like Zorba's, Louies, or Teds, then you know all about the Red Hots or Slime Dogs as there are called from time to time. If you've never seen a slime dog before, then you may be shocked by how it looks - but you'll be blown away by how it tastes.
Beef on Weck
Beef on Weck has got to be one of the best sandwiches ever made. The mixture of the saltiness of a good kimmelweck roll mixed with the roast beef and horseradish, all dipped in a bowl of au jus just hits the spot, but you have to admit that a properly dressed beef on weck is just not attractive looking. It's just not a pretty sight, but oh it's so good.
Western New York's Favorite Weird Food Combos
You just never know what two foods will go together for a delicious meal. Check out some of Western New York's favorite weird food combos.
LOOK: Food history from the year you were born
From product innovations to major recalls,
Stacker
researched what happened in food history every year since 1921, according to news and government sources.
Where To Find Late Night Food In Western New York