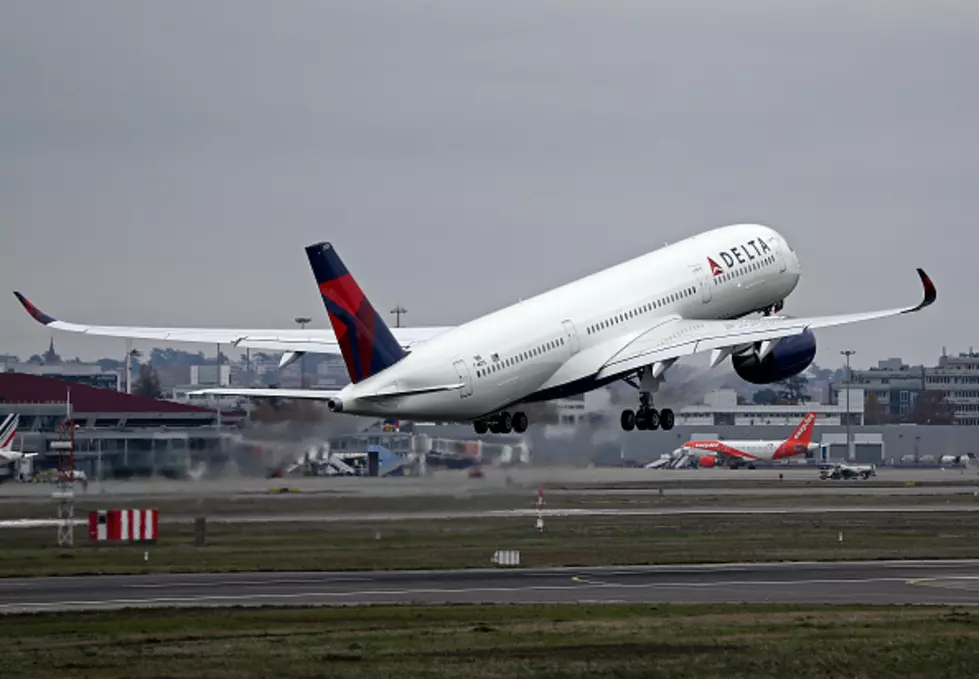 Finally, Something Free When You Fly In New York State
NurPhoto via Getty Images
Flying is fun, right? No doubt you loved flying as a kid or remember that first flight you took! In just a few hours, you are taken from the everyday grind to a vacation or relaxing trip back home! Sounds great. But these days, that is not the picture that most travelers paint when they fly.
The holidays have come and gone and they have left behind many angry and frustrated travelers. Some who are still looking for their luggage or waiting for it to arrive at their final destination. Southwest Airlines in particular is dealing with a public relations nightmare as they try to rectify the issues that caused countless cancellations. But as we start 2023, there is something to look forward to that is FREE when you fly.
Delta has announced plans to offer free Wifi when you fly in the new year.
Delta becomes first major U.S. airline to introduce fast, free Wi-Fi for all, in partnership with T-Mobile. Experience coming to most domestic mainline aircraft by Feb. 1, with full availability on international and regional aircraft by the end of 2024.
In true social media fashion, a competitor has also come forward with their response.
If you fly from Buffalo to New York City, there is a good chance that you take a flight on Delta Airlines. Your "commuter" flight that lasts around an hour may be filled with searching the internet for FREE.

CHECK OUT NEW YORK's BEST PICKUP TRUCK
Ram Revolution Pickup Truck
10 Most Dangerous Cities In New York State
Take a look at the 10 most dangerous cities in New York.