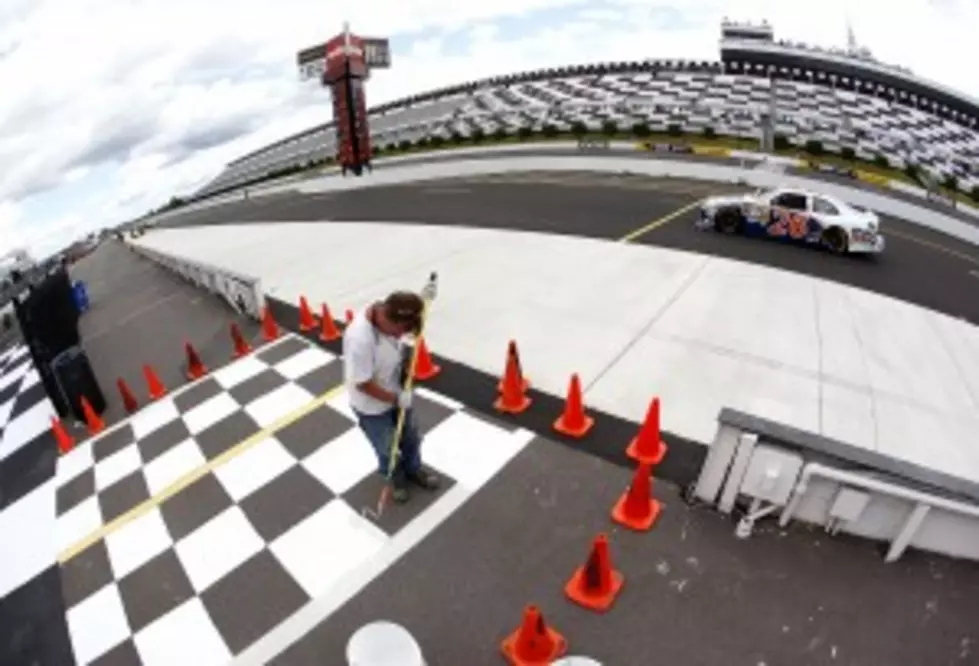 Gearing Up For The "Tricky Triangle"
Sprint Cup drivers head to Pocono Raceway this weekend for the first of two stops. It's called the "The Tricky Triangle," but maybe even trickier this year. The 2.5-mile track has been repaved since last year. And from 500 miles both races this year have been reduced to 400 miles.
Seven drivers may have a bit of an advantage though. They tested at Pocono six weeks ago in a two-day test session and among them was Jamie McMurray. He says he's looking forward to this race. He says Pocono has always been his least favorite track, but the repaving made all the difference. And he thinks the other guys are going to like it too.
Points leader Greg Biffle was another one of the drivers who tested at the track. He heads to Pocono with only a one-point advantage over teammate Matt Kenseth.
Kasey Kahne holds the track qualifying record at Pocono with a lap of better than 172 and a half miles an hour. He also took part in the tire test and he's expecting his record to fall for sure.  He thinks it could be by a good margin.
Jeff Gordon won this race last year to place him in a tie with Bill Elliott for most victories at this track with five. He's also led the most laps, but he needs to start winning some races. With 13 races left before the start of the Chase for the Sprint Cup, Gordon stands 21st in the standings, 94 points behind 10th-place Clint Bowyer. But with a couple of wins he could get into the championship run as a "wild card."
One regular will be missing from the line-up this weekend. Kurt Busch was suspended 10 days for his blow-up in response to a reporter's question last weekend at Dover. A TV camera was rolling at the time and since Busch was already on probation NASCAR came down hard.
Busch has publicly apologized and says he's working with a sports psychologist to get his anger under control. Replacing Busch in the Number 51 Chevy this weekend will be David Reutimann.