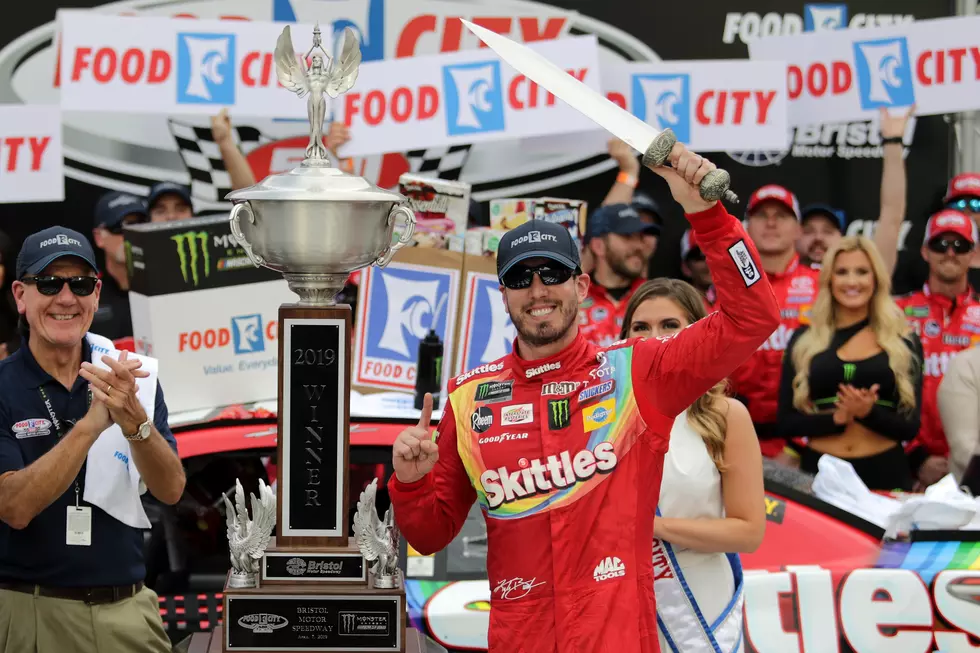 Kyle Busch Wins for the Sixth Time At Bristol
Getty Images
Quite a day for Kyle Busch at Motor Speedway on Sunday.  And never count him out.  He was involved in a second lap wreck, but after repairs he battled his way to the front and emerged a winner for the third time this season and for the eighth time at Bristol.
The key was a decision to stay on the track instead of pitting for tires when Kyle Larson hit the wall with 25 laps to go.  Kyle Busch along with his brother Kurt, Daniel Suarez and Paul Menard made the risky decision and it paid off.
Even with old tires both Kyle and Kurt were able to hold off the rest of the field to give the brothers a 1 - 2 finish.
Kyle finished leading 71 laps including the last 19.  He now has 54 Monster Energy NASCAR Cup Series victories.
Joey Logano, Ryan Blaney and Denny Hamlin completed the Top 5.  Blaney was the race lap leader with 158.
The season's first night time race is next Saturday night at Richmond International Speedway.