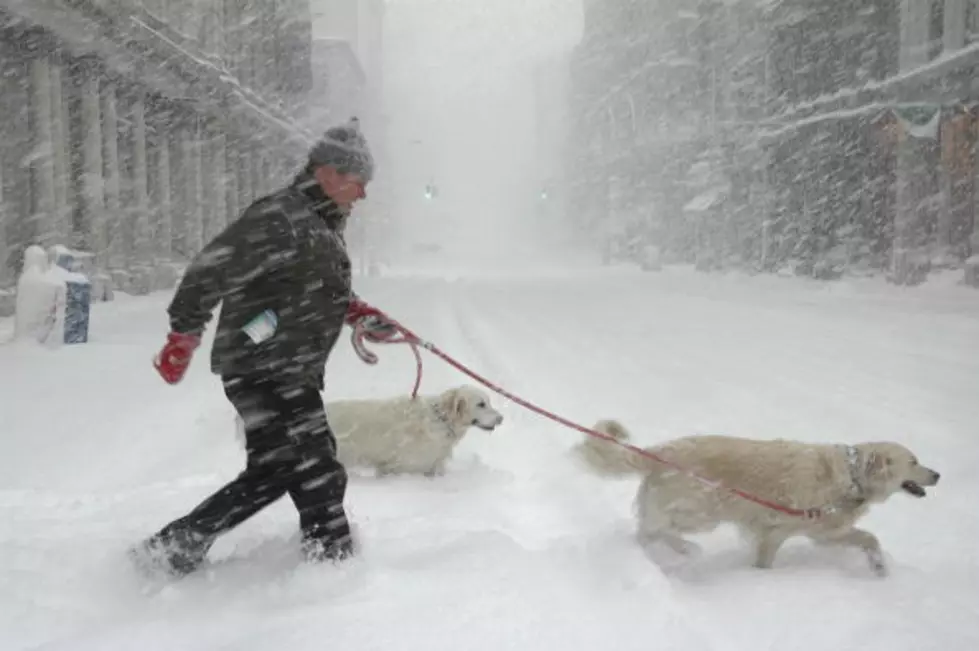 Strongest Storm in a Generation for New York on Christmas Weekend
Getty Images
While New York state and surrounding states will get a break from the wind, rain and snow for the next two days, that all changes by Thursday, as we will likely see a historic storm for the Christmas holiday.
There's a major winter storm coming to much of the United States and Canada. From the Plains to the Midwest and over to the Great Lakes and northeast. This storm will even create negative wind chills for states like Tennessee and Arkansas, along with single digit real feel temperatures in Texas.
For New York state, there will be heavy rain, heavy snow and dangerous wind gusts, which poses the greatest threat, even more than the snowfall.
The greatest impact will be Western and Central New York, along with the region east off Lake Ontario.
Thursday will see rain, heavy at times, and by Friday it will shift to snow and rapidly decreasing temperatures. The wind gusts could range anywhere from 45-70 mph, depending on where you live. For the City of Buffalo, 65-70 mph wind gusts on Friday night, which will be the worst time for this event.
For those who have downplayed this storm's impact, Patrick Hammer of WGRZ says this could be the strongest storm in this area's history...
Lake effect snow will be the story on Saturday and Sunday (Christmas Eve and Christmas Day).
Western New York could see 5-8 inches, although those totals could go up. It's even more snow for those east off Lake Ontario.
Even if Friday comes and goes and residents don't lose power, the lake effect snow bands will make travel difficult.
Rain, freezing, heavy winds, heavy snow and drifting snow will all be factors from Thursday through Sunday, even into Monday.
This storm is dangerous. Stay safe this holiday weekend.
5 Snowiest Days In New York State History
Here are the Top 5 snowiest days in New York State history.
18 Epic Upstate New York Christmas Items For Sale Right Now on eBay!
If you are stumped when it comes to giving a Christmas gift to someone this year, how about giving them a little piece of Upstate New York?
Here is a list of 18 "Upstate-themed" items for sale on eBay right now. These include artwork, nostalgic antiques and collectibles, iconic Upstate foods, unique jewelry, funny items, and more. But hurry, all of these items were for sale when this gallery was published and they may be gone when you check it out. I mean, who doesn't want a Buffalo chicken wing Christmas ornament this year? Right?
With so many to choose from, what is your favorite item on this list? Well, watch for my pick for "top gift on this list." You will see it, and trust me if you don't buy it....I will!
25 Worst Paying Jobs in New York State
Here's the 25 worst paying jobs in New York State. Is your job on the list?