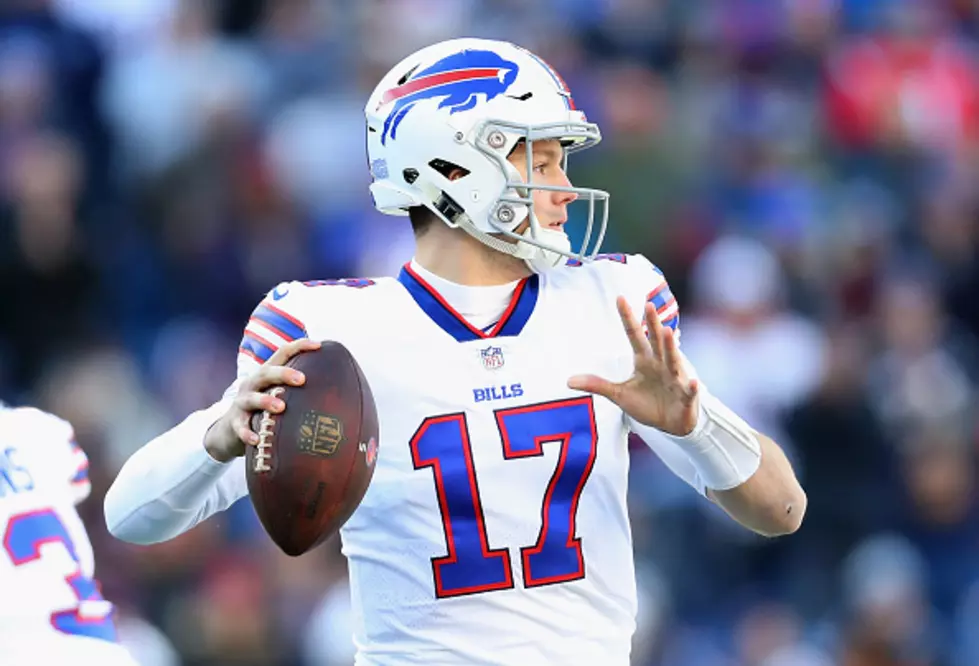 Good Luck Finding a Josh Allen Jersey
Getty Images
Good luck getting the Josh Allen jersey you want.
Enter your number to get our free mobile app
Number 17 is getting harder to find in stores and online, along with the jerseys of other popular Bills players like Stefon Diggs, Cole Beasley, and Tre'Davious White.
You can thank Josh Allen's incredible performances over the last few Bills games, including the team's prime time win this week on Monday Night Football for their rise in popularity.
Even Rainn Wilson -- best-known for playing Dwight on the NBC comedy "The Office" -- has Josh Allen fever.
WGRZ reports it's both the team's high profile and coronavirus-related issues impacting availability:
"There's been such a major demand in Bills product in the marketplace and because there's production issues due to the virus and factories just can't have as many people in there producing product, it's just a lot harder to get goods in right now," said Jason Klein, manager at the Bills Store.
Josh Allen's white, away jersey, is the hardest to find, according to WGRZ. They checked a variety of local stores and websites (such as Dick's, Nike, the NFL Shop, and the Bills Store). They only located one in a 3XL
Dave & Adam's in Williamsville say they do have Josh Allen jerseys and memorabilia with his autograph, according to WGRZ.
"The success of the team really helps our sales definitely but it's really great to see people around town wearing their Bills stuff proud and being happy to do it. I can definitely say our sales of Stefon and Cole have gone just as busy as Josh has," said Chris Bandura, director of athletic relations at Dave & Adam's.

 
The Bills Store is expecting a delivery of more Bills gear and Josh Allen jerseys in the next couple of weeks.
The trees don't change much, but how we decorate them certainly has!
Retro Christmas 1900s - 1960s