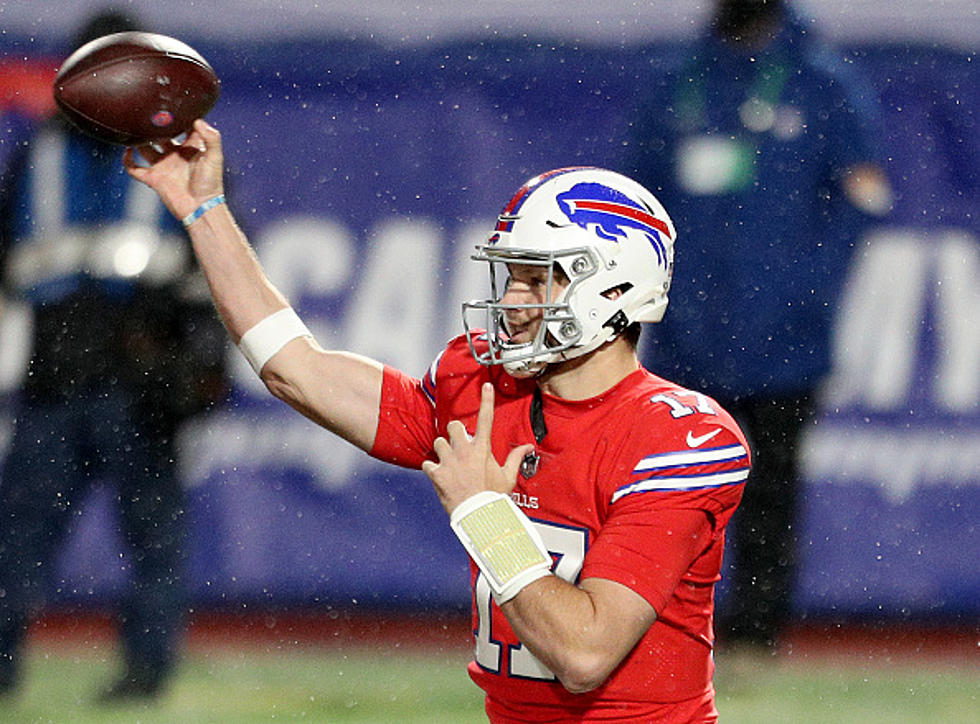 Growing Movement For Bills Fans to Do This on Monday Night
Getty Images
Seriously, do we really have to wait four more days for the Bills Monday Night Football game against the New England Patriots?
The Patriots are the only AFC East team so far the Bills have not played yet in 2021. In fact, New England hasn't had their bye yet. They're one of the last teams to have their bye week this season.
The Bills are 7-4, a half-game behind the 8-4 New England Patriots. The storylines for this game are endless, and one of those storylines are the injuries and COVID-19 designations both teams are dealing with.
The Patriots placed starting safety Kyle Dugger on the Reserve-COVID-19 list, which means he could miss Monday night's game at Highmark Stadium in Orchard Park. Dugger is someone the Patriots rely on in the run game and to help cover tight ends.
The Bills will be without starting all-pro cornerback Tre'Davious White, who was placed on season-ending injured reserve with a torn ACL.
Bills fans have donated over $100,000 to White's charity in Louisiana to show support, and there may be more showing of support for Tre come Monday Night.
According to Todd Clausen on Twitter, there's a movement from Bills Mafia to bring white towels to wave during Monday Night Football against New England to honor Tre'Davious White.
It would be so cool to see the white out at Highmark Stadium, on primetime too. Bills fans have done this before for home night games, and Sabres fans have also done the white out for playoff games.
Then Vs Now: The Last Time Buffalo hosted And Won A MNF Game
Life was sure different the last time the Buffalo Bills won a Monday Night Football game at home.
A History Of The Buffalo Bills Vs New England
The battle for the AFC East will go down on Monday Night. Take a look back at these two rivals.
Best 13 Places Where You Can Find Bills Gear For The Holidays
Here are the best 13 places where you can find the perfect gift for your loved ones -- Bills gear!
57 Fun Facts You Might Not Know About Buffalo
You might know a lot of these, but there is no way you know all 57 things. If you did, I would be impressed.
Here's a list of 57 fun facts that single Buffalo out from the rest of the country.