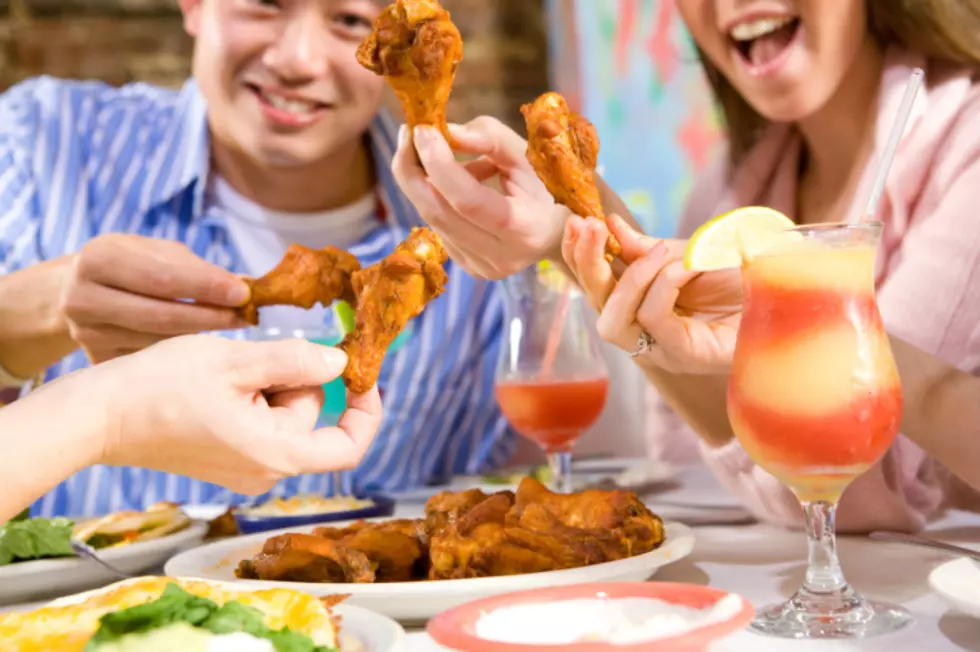 Here Are The Food-Ordering Requirements From NYS When Buying Alcohol at Bars
TS Media Center
Last week, news came down that in order to be served alcohol at bars and restaurants in New York State, you had to order food with it.
Enter your number to get our free mobile app
That's when some local bars and restaurants got a bit creative with $1 menus for customers, but the state soon said that wasn't allowed and the food has to be "substantial" in nature.
Today, the New York State Liquor Authority clarified the food/alcohol guidelines currently in place at bars and restaurants.
The NYS Liquor Authority says one must order, sandwiches, soups, or "other foods" with their alcohol purchase.
"Other Foods", according to the Liquor Authority, are foods that are similar in substance to sandwiches and soups, such as wings, hot dogs, and salads. Nuts, chips, pretzels, and candy are not enough.
The NYS Liquor Authority also says that you only have to purchase food on the initial alcohol purchase -- so you don't have to keep ordering food with every beer you buy.
However, bars that manufacture beer (with a manufacturing license) on their premises, are only required to allow customers the option to order finger foods, such as chips, crackers, and pretzels.
Food trucks nearby also cannot be the required food that customers get, if they're ordering beer from another business.
If a customer orders a food item, to-go, they cannot be served alcohol while waiting as it isn't deemed a "dining experience."
Desserts are also allowed to be the required food purchase, as long as it's something along the lines of cake or ice cream and not just a cookie or candy.
People are also allowed to sit at the bar but must maintain proper social distancing. The goal of the new food requirements was to cut down on congregating, which decreases social distancing.
Read the full Q&A with the New York State Liquor Authority here.
The Top 15 Pizza Places in Buffalo
8 of the Most Expensive Tequilas