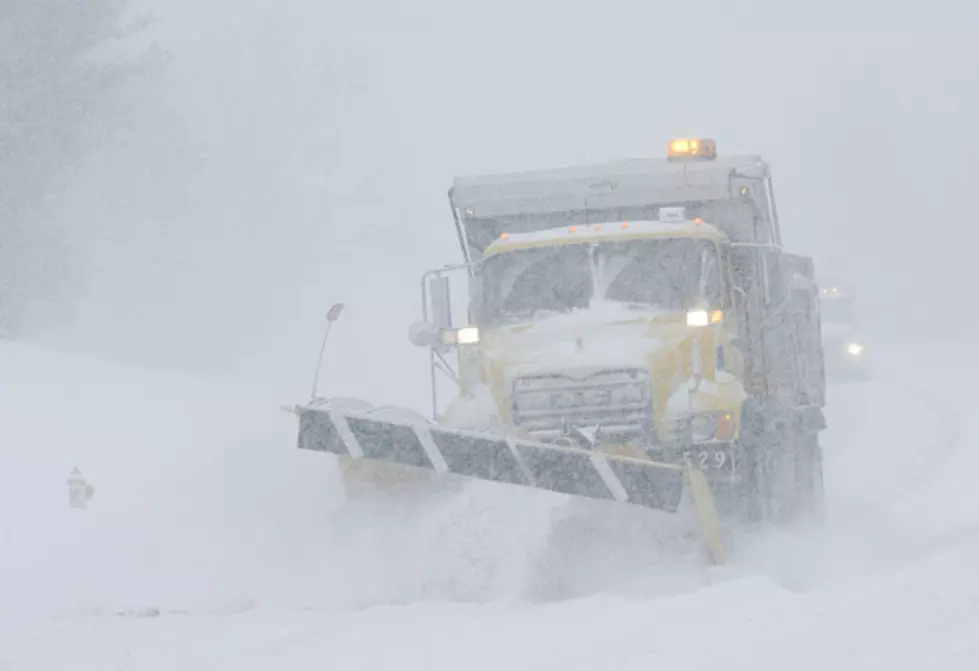 Heavy Lake Effect Snowstorms Coming to New York State
Getty Images
It's been a cold and gloomy last few weeks across New York State, as the end of fall has looked more like the start of winter with the freezing temperatures and snowfall.
We all remember that historic lake effect snow event in November, which dumped feet of snow on Western New York and Central New York (off Lake Ontario). Some areas got over six feet of snow, as it crippled travel and communities, as they tried and dig out from the snowfall.
While we shouldn't see a storm to that extent, there's another round of potentially heavy lake effect snow bands that will impact parts of New York State.
Mike Cejka of WIVB Weather shared some early domestic and Euro models of the snowfall totals in Western New York for this weekend, which is the timing of this lake effect snow. Saturday looks to be the day we have to keep an eye on.
As you notice, there are even higher snowfall totals in Central New York, off Lake Ontario. It seems like everyone in Western, Central and Upstate New York will get this snow this weekend.
Here's an early look from yesterday, on the snow coming for Friday through Sunday.
It's still too early to pinpoint exact snowfall totals, but for sure we're looking at potentially signficant snow heading for New York.
The timing is less than ideal, as many like to spend time out of the house the weekend before Christmas, as they try to get Christmas shopping done and attend holiday parties.
Be aware of this snow heading our way this weekend.
19 Unique Upstate NY Christmas Gifts On Amazon Today
If you are stuck giving a gift to a certain loved one this year....think Upstate New York. Here is an eclectic list of 19 items, all reasonably priced, and all on Amazon right now. They reflect our region's history in a most unique way, from a wine bottle paying tribute to native daughter Lucille Ball, to a half gallon of real, gooey scrumptious Upstate Maple syrup, to a cookbook from a favorite Catskills diner, and to a 1,000 piece puzzle featuring dozens of favorite area craft beers. Order now!
13 Most Upstate New York Christmas Tree Topperrs
Anyone can top a tree with a star or an angel. These 13 Christmas tree toppers are a sure way to tell you're from Upstate New York.
16 Gorgeous and Historic Christmas Tree Farms in Upstate New York
There are over 100 Christmas tree farms scattered all across the Empire State. And you can get just about anything you wish for at these farms. All sorts of tree varieties, gift shops with wreaths, swags, and holiday crafts, plus sleigh rides, family adventure cutting down your new tree, and even a bonfire at night. You will find all of this and much more on this list. Plus, how about a tree farm that specializes in colored trees? Yes, in five colors! You'll see them here, and they are gorgeous!