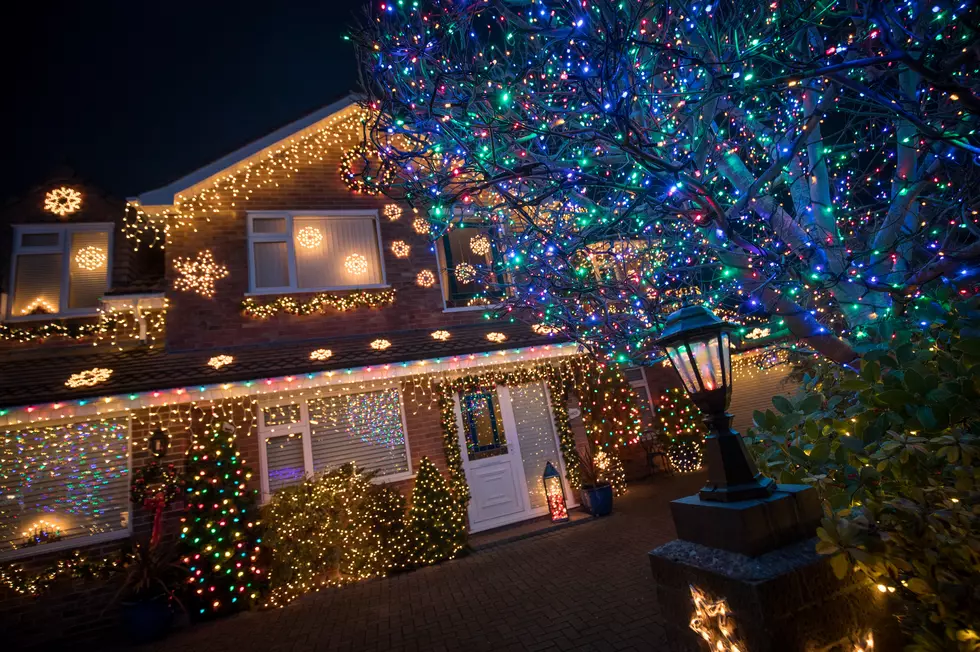 Here's How Many Christmas Lights You Need To Be Seen From Space
Getty Images
Have you ever wondered just how many lights you need to put up so Santa can see you from space?
Enter your number to get our free mobile app
A new study found out just how lit you need to be visible to the International Space Station. And the number isn't really as many as you'd think -- just 2,683 bulbs.
However, how visible you are also depends on how much light pollution there is in your neck of the woods. In a desert, for example, you'd have a better chance of being seen.
If you're having trouble finding lights this year, you're not alone -- and it's for a few reasons.
Retailers surmise the demand for holiday decor -- which is up over 20% from this year compared to last -- has an emotional, and practical component.
People are stuck at home and want it to look nice.
As well, retailers were putting in orders for holiday decor just as the pandemic began to hit last March. As a result, much-trimmed inventory (instead of the tree), anticipating lower demand during pandemic times, reports the Wall Street Journal.
"...Other retailers known for selling holiday items didn't anticipate the pandemic-fueled surge when buying most products for the season nearly a year ago, say executives and people familiar with the situation. In some cases, executives made purchase decisions just as coronavirus-related restrictions took hold and trimmed orders."
Top 7 Phrases You Hope You'll Never Hear Again After The Pandemic