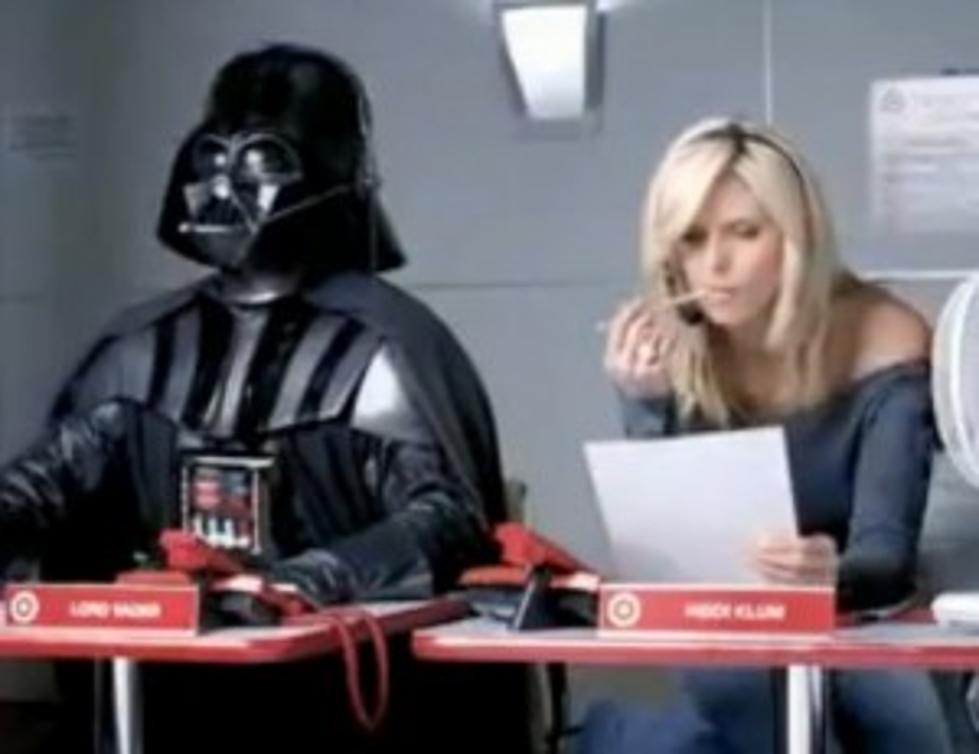 It's Your Wake Up Call…Heidi or Darth? [VIDEO]
We are just a few weeks away from the "official" start of the Christmas shopping season. In recent years many retailers have offered a wake-up call from various celebrities on "Black Friday", the day after Thanksgiving, to ensure you're at their store on time for some early holiday deals.
A friend of mine who is huge STAR WARS and Heidi Klum fan sent this very comical TARGET commercial from a few year ago that he found on You Tube.
Hope you enjoy this as much as I did. And while I am at, may I share one of my favorite Darth Vader jokes? Did you realize if the famous jazz singer Ella Fitzgerald married Darth her name would be...(ready?) ELLA VADER!